Good News: FCA Moves To Ban Mini-Bonds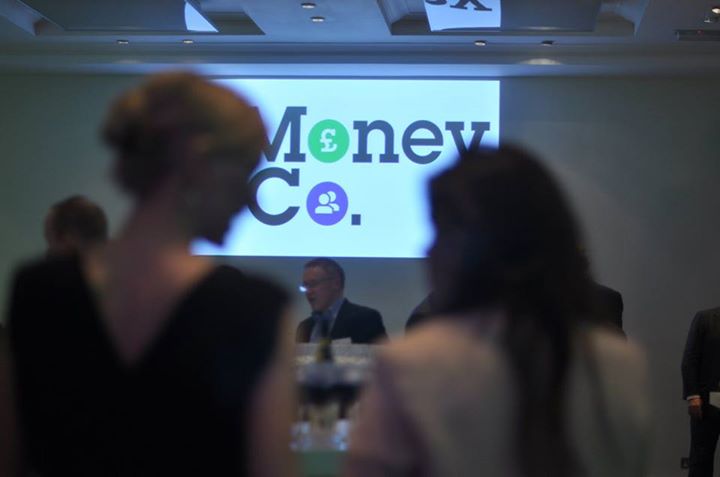 Mini-bonds are on the way out. The Financial Conduct Authority (FCA) is set to make permanent its ban on the marketing of mini-bonds to retail investors amid concerns over "unexpected and significant consumer loses".
But how unexpected were those losses, really? And what's a mini-bond anyway?
The investors who lost money in the multi-million horror show now known as the London & Capital Finance (LCF) affair claim that the marketing which drew them into LCF was in effect approved by the FCA, and should have been covered by a government safety net. The sounds of pain coming from LCF investors are loud and ongoing.
Meanwhile, a quick survey of what's on the market right now indicates that things very like mini-bonds are being marketed right now. We leave it to our readers to look around. To address the issue of what a mini-bond might mean, we turn to the FCA itself: "There is no legal definition of a 'mini-bond', but the term usually refers to illiquid debt securities marketed to retail investors. It is essentially an IOU issued by a company (the issuer) to an investor, in exchange for a fixed rate of interest over a set period.
Our view is that a ban on mini-bonds will serve reputable direct lending platforms well. The loans on offer at Money&Co. are secured against the assets of the borrower and, if lenders wish to sell on to other registered lenders, our secondary loan market is available. We have a bad debt rate of just 0.03 per cent over more than £21 million in loans facilitated on our platform.

FT Adviser carries the story of the FCA mini-bond move:
In a consultation paper the regulator proposed extending the scope of the ban to include some listed bonds which are not regularly traded and have similar features to speculative illiquid securities.
The move follows a temporary ban introduced by the FCA in January after it found the risks linked to the mass-marketing of mini-bonds to retail investors was sufficiently "serious and immediate" to justify intervention without consultation.
The City watchdog said the permanent ban would protect against the most "complex and opaque arrangements" where funds raised are used to lend to a third party, buy or acquire investments, or to buy or build property.
It means products which fall under the ban could only be marketed to investors who firms know are "sophisticated or high net worth" and promotions by an authorised firm will have to include a specific risk warning.
Historical Performance And IFISA Process Guide
Money&Co. lenders have achieved an average return of more than 8 per cent gross (before we deduct our one per cent fee). 
That figure is the result of over £21 million of loans facilitated on the site, as we bring individuals looking for a good return on capital together with carefully vetted small companies seeking funds for growth. Bear in mind that lenders' capital is at risk. Read warnings on site before committing capital.
Money&Co. has been lending for over 5 years and has only had two bad debts so far, representing a bad debt rate of 0.03 per cent per annum.
All loans on site are eligible to be held in a Money&Co. Innovative Finance Individual Savings Account (IFISA), up to the annual ISA limit of £20,000. Such loans offer lenders tax-free income. Our offering is an Innovative Finance ISA (IFISA) that can hold the peer-to-peer (P2P) business loans that Money&Co. facilitates. For the purposes of this article, the terms ISA and IFISA are interchangeable.
So here's our guide to the process:
Step 1: Register as a lender. Go to the login page, and go through the process that the law requires us to effect. This means we have to do basic checks on you to comply with money-laundering and other security requirements.
Step 2: Put money into your account. This is best done by electronic transfer. We can also process paper cheques drawn in favour of Denmark Square Limited, the parent company of Money&Co.
Step 3: Buy loans in the loan market. Once you've put cash in your account it will sit there – and it won't earn interest until you've bought a piece of a loan. It's this final step that requires lenders and IFISA investors to be pro-active. Just choose some loans – all loans on the Money&Co. site can be held in an IFISA – and your money will start earning tax-free interest.
The ISA allowance for 2019/20 is unchanged from last tax year at £20,000, allowing a married couple to put £40,000 into a tax-free environment. Over three years, an investment of this scale in two Money&Co. Innovative Finance ISAs would generate £8,400 of income completely free of tax. We're assuming a 7 per cent return, net of charges and free of tax here.
Once you have made your initial commitment, you might then consider diversifying – buying a spread of loans. To do this, you can go into the "loans for sale" market. All loans bought in this market also qualify for IFISA tax benefits.
Risk: Security, Access, Yield
Do consider not just the return, but the security and the ease of access to your investment. We write regularly about these three key factors. Here's one of several earlier articles on security, access and yield.
---
---