Government Covid Loan And Stimulus Schemes Surveyed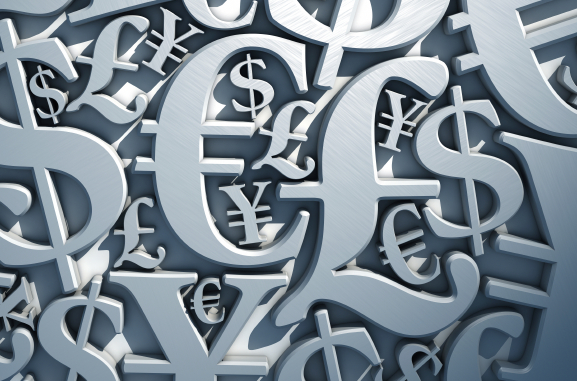 We continue our regular News updates on the UK government's stimulus schemes, launched to combat Covid-19. Legal site JD Supra takes a look at the success, or otherwise, of the initiatives. We run an excerpt, with the full story available here.
Each Scheme targets businesses of different sizes and, as such, provides differing levels of UK government-backed support. The Treasury launched:
CBILS on March 23. CBILS is available to small and medium enterprises ("SMEs") with an annual turnover of no more than £45 million. Under CBILS, the UK government provides the relevant accredited lender with a partial guarantee (80%) in respect of the outstanding balance of the relevant facility (subject to an overall cap per lender). Any facility provided under CBILS is up to a maximum amount of £5m.
CLBILS on April 20. CBILS is available to businesses with annual turnover of more than £45 million. Facilities of up to £25m are available, via accredited lenders, for businesses with an annual turnover between £45m and £250m. Facilities of up to £200m (in respect of term loans and revolving credit facilities) and £50m (in invoice finance and asset finance facilities) are available to businesses with an annual turnover of more than £250m.[2]
BBLS on May 4. BBLS provides loans, through accredited lenders, of between £2,000 and up to 25% of the borrower's turnover, up to a maximum of £50,000. There are no turnover requirements, but BBLS is targeted at SMEs.
The Future Fund on May 20. The Future Fund adopts a different approach to the rest of the Schemes. It is targeted at innovative UK companies with good potential that typically rely on equity investment—i.e., it is more in line with start-up and venture capital financing mechanisms. The Future Fund is an investor-lead Scheme, and the UK government will match the third-party investment (with a minimum of £125,000, up to a maximum of £5m). Such UK government matching investment is by way of subscribing for convertible loan notes issued by the relevant company.
Nearly three months on, the Schemes have received over one million applications and supported hundreds of thousands of business across the UK.
As of June 14, CBILS had supported a total of 49,247 facilities out of a total of 96,492 applications, equaling an application success rate of 51%. The value of the accepted applications amounts to £10.11bn, averaging just over £205,290 per debt facility.
In contrast, the CLBILS aimed at large corporations has backed facilities in the value of £1.77bn for a total of 279 successful applicants. This totals just over £6.3m per applicant on average. The success rate for CLBILS has so far been lower than that for CBILS: only around 42% of applicants have been approved.
BBLS boasts by far the greatest number of successful applicants: 863,584 small businesses have been able to secure funding through the Scheme. This high number also translates into a high success rate: Just short of 82% of applicants have had their applications approved. Dispensing a total of £26.34bn, businesses have on average obtained £30,500 in finance.
Funding obtained under the Future Fund Scheme has so far totaled £146m. The money has gone to 155 successful companies out of a total of 577 applicants, who have received an average of approximately 940,000. This amounts to a success rate of just under 27%.
Historical Performance And IFISA Process Guide
Money&Co. lenders have achieved an average return of more than 8 per cent gross (before we deduct our one per cent fee). 
That figure is the result of over £21 million of loans facilitated on the site, as we bring individuals looking for a good return on capital together with carefully vetted small companies seeking funds for growth. Bear in mind that lenders' capital is at risk. Read warnings on site before committing capital.
Money&Co. has been lending for over 5 years and has only had two bad debts so far, representing a bad debt rate of 0.03 per cent per annum.
All loans on site are eligible to be held in a Money&Co. Innovative Finance Individual Savings Account (IFISA), up to the annual ISA limit of £20,000. Such loans offer lenders tax-free income. Our offering is an Innovative Finance ISA (IFISA) that can hold the peer-to-peer (P2P) business loans that Money&Co. facilitates. For the purposes of this article, the terms ISA and IFISA are interchangeable.
So here's our guide to the process:
Step 1: Register as a lender. Go to the login page, and go through the process that the law requires us to effect. This means we have to do basic checks on you to comply with money-laundering and other security requirements.
Step 2: Put money into your account. This is best done by electronic transfer. We can also process paper cheques drawn in favour of Denmark Square Limited, the parent company of Money&Co.
Step 3: Buy loans in the loan market. Once you've put cash in your account it will sit there – and it won't earn interest until you've bought a piece of a loan. It's this final step that requires lenders and IFISA investors to be pro-active. Just choose some loans – all loans on the Money&Co. site can be held in an IFISA – and your money will start earning tax-free interest.
The ISA allowance for 2019/20 is unchanged from last tax year at £20,000, allowing a married couple to put £40,000 into a tax-free environment. Over three years, an investment of this scale in two Money&Co. Innovative Finance ISAs would generate £8,400 of income completely free of tax. We're assuming a 7 per cent return, net of charges and free of tax here.
Once you have made your initial commitment, you might then consider diversifying – buying a spread of loans. To do this, you can go into the "loans for sale" market. All loans bought in this market also qualify for IFISA tax benefits.
Risk: Security, Access, Yield
Do consider not just the return, but the security and the ease of access to your investment. We write regularly about these three key factors. Here's one of several earlier articles on security, access and yield.
---
---