Direct Lending: Two Views Of The Way Forward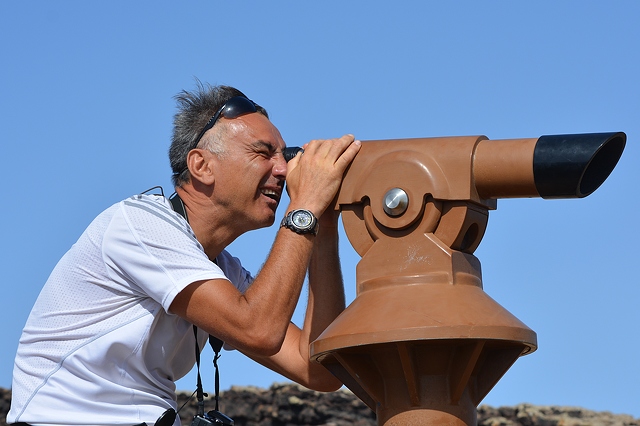 Regular visitors to this News site will be aware that our strategic view for direct lending (aka peer-to-peer [P2P] lending) is to seek asset backing, and form alliances with the mainstream.
Here, we offer two independent views of the way forward for the sector. The accounting body ICAEW's news website looks at P2P lending in the age of Covid-19 :
Under the arguably late scrutiny of the regulator, hotshot entrepreneurial innovators are under pressure to mature quickly to prove the run of platform collapses were teething problems rather than systemic faults. These issues must now be weighed in the age of coronavirus, where company defaults are expected to spread widely across all sectors, in a true test of the robustness of P2P lending platforms and their compliance processes.
More P2P lenders are expected to fail under the strain, but for those that survive the incoming recession is an opportunity comparable to the global financial crisis.
Emerging collaborative, rather than rival, relationships with traditional banking offer potential ways of providing reinforcement during the stormy economic weather predicted. The winners will be those platforms that cement P2P lending within the mainstream of finance for investor-lenders and borrowers alike.
The full article is available at the Financial Services Faculty here.

Diversification
With the base rate at a record low of 0.1 per cent, returns from savings accounts and cash ISAs are not even beating inflation.
At the end of June, the firm's analysis showed the average easy-access savings account is now paying just 0.24 per cent per annum.
Meanwhile, the stock market is experiencing high levels of volatility, which may be good for traders but does not fill everyday investors with confidence.
In contrast, P2P investing offers regular, fixed returns and diversification across other types of assets.
It's quick, easy and transparent
P2P lenders are fintechs that pride themselves on their excellent technology so it's easy to sign up and invest through their websites, and for some, mobile apps.
Stricter rules for the sector that came into effect last December mean that platforms need to be transparent with their customers about their loanbook data and wind-down plans, so new customers are able to access this information on their websites prior to investing.
Tax wrappers
P2P can be invested in via tax wrappers, such the popular Innovative Finance ISA (IFISA) or a self-invested personal pension (SIPP) which is seeing increasing take-up among the P2P community.
IFISAs allow investors to earn up to £20,000 per year, tax-free, via P2P loans.
For SIPPs, investors can contribute the entirety of their annual earnings before tax up to a limit of £40,000 for the current tax year.
Liquidity
While all investments have suffered from liquidity issues during the pandemic, there are still P2P platforms with open secondary markets where investors can easily buy and sell loans, such as Ablrate and Rebuildingsociety.
Supporting people, businesses and the environment
Although retail money cannot be used to fund government emergency loan schemes, everyday investors can still support consumers, businesses and small housebuilders during the crisis by investing in P2P loans.
Historical Performance And IFISA Process Guide
Money&Co. lenders have achieved an average return of more than 8 per cent gross (before we deduct our one per cent fee). 
That figure is the result of over £21 million of loans facilitated on the site, as we bring individuals looking for a good return on capital together with carefully vetted small companies seeking funds for growth. Bear in mind that lenders' capital is at risk. Read warnings on site before committing capital.
Money&Co. has been lending for over 5 years and has only had two bad debts so far, representing a bad debt rate of 0.03 per cent per annum.
All loans on site are eligible to be held in a Money&Co. Innovative Finance Individual Savings Account (IFISA), up to the annual ISA limit of £20,000. Such loans offer lenders tax-free income. Our offering is an Innovative Finance ISA (IFISA) that can hold the peer-to-peer (P2P) business loans that Money&Co. facilitates. For the purposes of this article, the terms ISA and IFISA are interchangeable.
So here's our guide to the process:
Step 1: Register as a lender. Go to the login page, and go through the process that the law requires us to effect. This means we have to do basic checks on you to comply with money-laundering and other security requirements.
Step 2: Put money into your account. This is best done by electronic transfer. We can also process paper cheques drawn in favour of Denmark Square Limited, the parent company of Money&Co.
Step 3: Buy loans in the loan market. Once you've put cash in your account it will sit there – and it won't earn interest until you've bought a piece of a loan. It's this final step that requires lenders and IFISA investors to be pro-active. Just choose some loans – all loans on the Money&Co. site can be held in an IFISA – and your money will start earning tax-free interest.
The ISA allowance for 2019/20 is unchanged from last tax year at £20,000, allowing a married couple to put £40,000 into a tax-free environment. Over three years, an investment of this scale in two Money&Co. Innovative Finance ISAs would generate £8,400 of income completely free of tax. We're assuming a 7 per cent return, net of charges and free of tax here.
Once you have made your initial commitment, you might then consider diversifying – buying a spread of loans. To do this, you can go into the "loans for sale" market. All loans bought in this market also qualify for IFISA tax benefits.
Risk: Security, Access, Yield
Do consider not just the return, but the security and the ease of access to your investment. We write regularly about these three key factors. Here's one of several earlier articles on security, access and yield.
---
---