Direct Lending Joins Mainstream Asset-Class Club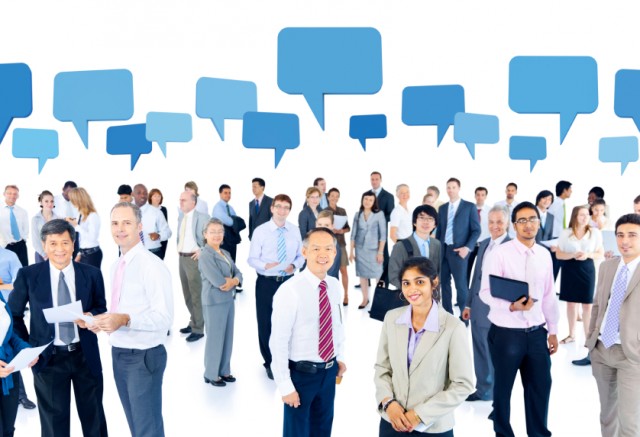 Our friends at What Investment run an opinion piece with which we heartily agree. It argues  that peer-to-peer (aka P2P or direct lending) is now a properly recognised asset class. In a nutshell, our view is that direct lending, just like private equity before, has had a slow start, but is on the way to mainstream recognition as a valuable asset class in the eyes of actuaries, investment consultants and investment managers.
We also endorse the writer's view that asset-backing (in Money&Co.'s case, property and music rights, amongst other things) is an attractive way forward.

Having emerged only a decade ago as a so-called 'alternative investment product', it would be fair to say that peer to peer (P2P) lending has now emerged as a fully fledged asset class in its own right, with a loyal investor base who over the past few years have been slowly but steadily wooed not only by the returns but also by the flexibility that this product offers.
The concept of this form of lending in itself is not new, yet its potential and reach has risen dramatically in the past few years thanks to a digital disruption that allows lenders to browse and invest in pre-vetted loans with just a click and manage their portfolio through an easy-to-use online dashboard. Indeed, the uniqueness of peer to peer lending as an asset class is that it blends personal finance and technology in a way hitherto unimaginable and takes the idea of 'democratization of personal finance' to new levels by allowing a wide range of different investors to co-invest together.
Already before covid-19, P2P lending had come of age as an alternative asset class as a tightly regulated and increasingly popular source of yield in a world of record-low interest rates. However, covid-19 provided an opportunity for P2P lending to show its worth and indeed be part of the solution by 'sitting at the main table' along with traditional and challenger banks and help the Government deploy capital to SMEs. But in addition to that, P2P lending also played another key role during the market volatility witnessed since the start of the year when the S&P500 lost a third of its value in a month and many investors wanted to be in cash; P2P lending was used by investors to access fixed returns that were higher than returns on cash. Many P2P lending platforms saw a sharp increase in lending appetite on property-secured, fixed-return loans. Yet what is more interesting is that it wasn't only high-net-worth investors and family offices looking to private property lending, it was also retail investors attracted not only by higher returns than returns on cash but also by the social responsibility angle of being able to participate in projects with a significant positive impact.
However, P2P lending is a different asset class to traditional asset classes because effectively P2P lending is just a powerful tool that enables investors access loans or investment products. Thus it may be argued that the success of a P2P lending strategy is formed of two components. The first component is the quality of the tool itself; in other words, how good the platform is in performing an appropriate loan due diligence, in offering a user-friendly customer journey through the investment process and in having strong processes and policies in place to deal with potential default and ecovery. The second component is the quality of the underlying loans; in other words, P2P lending is like a sandwich, what matters is what's inside. There are different types of P2P loans, consumer loans, SME loans, property loans; each comes with different levels of security, risk and reward.

Our latest loan offering, the property-backed offering from WeBuyAnyHome.com, has attracted 18 per cent of the £150,000 it is seeking. The loan is rated A+ by our credit committee, and yields 8 per cent over a three-year term. For more detail, login.
Historical Performance And IFISA Process Guide
Money&Co. lenders have achieved an average return of more than 8 per cent gross (before we deduct our one per cent fee). 
That figure is the result of over £23 million of loans facilitated on the site, as we bring individuals looking for a good return on capital together with carefully vetted small companies seeking funds for growth. Bear in mind that lenders' capital is at risk. Read warnings on site before committing capital.
Money&Co. has been lending for over 5 years and has facilitated over £23 million – with only two bad debts so far, representing a bad debt rate of 0.03 per cent per annum.
All loans on site are eligible to be held in a Money&Co. Innovative Finance Individual Savings Account (IFISA), up to the annual ISA limit of £20,000. Such loans offer lenders tax-free income. Our offering is an Innovative Finance ISA (IFISA) that can hold the peer-to-peer (P2P) business loans that Money&Co. facilitates. For the purposes of this article, the terms ISA and IFISA are interchangeable.
So here's our guide to the process:
Step 1: Register as a lender. Go to the login page, and go through the process that the law requires us to effect. This means we have to do basic checks on you to comply with money-laundering and other security requirements.
Step 2: Put money into your account. This is best done by electronic transfer. We can also process paper cheques drawn in favour of Denmark Square Limited, the parent company of Money&Co.
Step 3: Buy loans in the loan market. Once you've put cash in your account it will sit there – and it won't earn interest until you've bought a piece of a loan. It's this final step that requires lenders and IFISA investors to be pro-active. Just choose some loans – all loans on the Money&Co. site can be held in an IFISA – and your money will start earning tax-free interest.
The ISA allowance for 2019/20 is unchanged from last tax year at £20,000, allowing a married couple to put £40,000 into a tax-free environment. Over three years, an investment of this scale in two Money&Co. Innovative Finance ISAs would generate £8,400 of income completely free of tax. We're assuming a 7 per cent return, net of charges and free of tax here.
Once you have made your initial commitment, you might then consider diversifying – buying a spread of loans. To do this, you can go into the "loans for sale" market. All loans bought in this market also qualify for IFISA tax benefits.
Risk: Security, Access, Yield
Do consider not just the return, but the security and the ease of access to your investment. We write regularly about these three key factors. Here's one of several earlier articles on security, access and yield.
---
---