UK' s Big Equity Crowdfunders Merge – Plus Loan Latest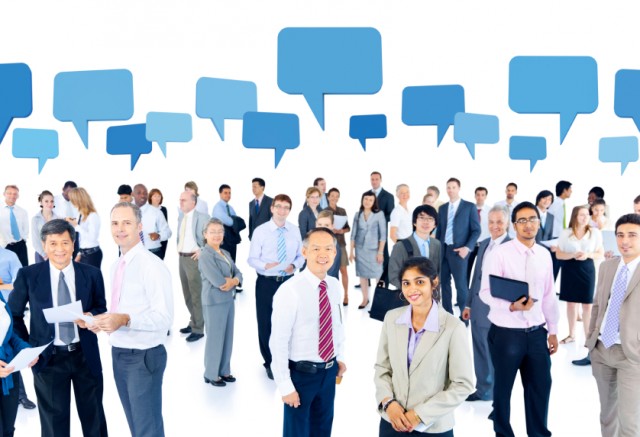 Today we bring news of a merger on the euity side of the crowdfunding fence – and add a report offering a cautionary note regarding equity fund raises generally.
The UK's biggest equity crowdfunding raise platforms, Crowdcube and Seedrs, have agreed on terms to merge. AltFi reports: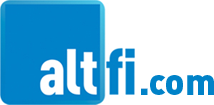 The two firms, who say £2bn has been raised across their combined platforms since 2011, are hinting at a bold new strategy to include marketplace access to larger private equity-level deals for investors.
Jeff Kelisky, Seedrs' CEO, will serve as CEO of the combined company, and Darren Westlake, Crowdcube's CEO and co-founder, will serve as Executive Chairman.
 Kelisky says the firms are well-positioned to "create a powerful global private equity marketplace that will transform the ecosystem of equity finance globally."
"We are both fintech pioneers that have challenged the landscape of capital raising in Europe, building marketplaces for private equity investment. We believe that you need to be a player of greater scale to serve companies and the investors who support them. Now is the right time to bring our strengths together, in order to meet our common mission to deliver a step change in the accessibility and efficiency within private company investing.  This will not only create value for ambitious companies and their investors, but also for the economies and communities that they serve," he said.
The management team will include key leaders from both businesses.
Crowdcube and Seedrs have a relatively good track record in equity start-ups – but equity investment in young companies is thought by many to be generally more risky than extending credit to more mature companies. See our policy on lending to carefully vetted companies with a strong profit recurred and securing loans against company assets – in our FAQs and the section on how to lend.
Nine out of ten startups fail within the first three years," says Mark McDonagh, founder of Startup Van, the media company that began by interviewing entrepreneurs in a VW campervan. "In 2020, that's just not acceptable."
To help, Startup Van is launching Startup Garage — a membership club and syndicate fund dssigned to support entrepreneurs by providing a space to meet and connect with others, as well as opportunities for financial backing.
The Garage launches in October, initially admitting 500 members. They'll have access to an events and meeting space that will open in Shoreditch next year, as well as opportunities to pitch to an investing panel, and the possibility of getting a syndicate fund with contributions from other members.
The impetus for the club, McDonagh explains, was realising startups need more help. "We hear the glory stories, but we don't hear about the nine in ten sat at home depressed, thinking that their business is in the gutter and they can't see the light at the end of the tunnel. We're here to prove there is light at the end of the tunnel, and we're here to support.
Loan Latest

Our latest loan offering, the property-backed offering from WeBuyAnyHome.com, has attracted 32 per cent of the £150,000 it is seeking. The loan is rated A+ by our credit committee, and yields 8 per cent over a three-year term. For more detail, login.
Historical Performance And IFISA Process Guide
Money&Co. lenders have achieved an average return of more than 8 per cent gross (before we deduct our one per cent fee). 
That figure is the result of over £20 million of loans facilitated on the site, as we bring individuals looking for a good return on capital together with carefully vetted small companies seeking funds for growth. Bear in mind that lenders' capital is at risk. Read warnings on site before committing capital.
Money&Co. has been lending for over 5 years and has only had two bad debts so far, representing a bad debt rate of 0.03 per cent per annum.
All loans on site are eligible to be held in a Money&Co. Innovative Finance Individual Savings Account (IFISA), up to the annual ISA limit of £20,000. Such loans offer lenders tax-free income. Our offering is an Innovative Finance ISA (IFISA) that can hold the peer-to-peer (P2P) business loans that Money&Co. facilitates. For the purposes of this article, the terms ISA and IFISA are interchangeable.
So here's our guide to the process:
Step 1: Register as a lender. Go to the login page, and go through the process that the law requires us to effect. This means we have to do basic checks on you to comply with money-laundering and other security requirements.
Step 2: Put money into your account. This is best done by electronic transfer. We can also process paper cheques drawn in favour of Denmark Square Limited, the parent company of Money&Co.
Step 3: Buy loans in the loan market. Once you've put cash in your account it will sit there – and it won't earn interest until you've bought a piece of a loan. It's this final step that requires lenders and IFISA investors to be pro-active. Just choose some loans – all loans on the Money&Co. site can be held in an IFISA – and your money will start earning tax-free interest.
The ISA allowance for 2019/20 is unchanged from last tax year at £20,000, allowing a married couple to put £40,000 into a tax-free environment. Over three years, an investment of this scale in two Money&Co. Innovative Finance ISAs would generate £8,400 of income completely free of tax. We're assuming a 7 per cent return, net of charges and free of tax here.
Once you have made your initial commitment, you might then consider diversifying – buying a spread of loans. To do this, you can go into the "loans for sale" market. All loans bought in this market also qualify for IFISA tax benefits.
Risk: Security, Access, Yield
Do consider not just the return, but the security and the ease of access to your investment. We write regularly about these three key factors. Here's one of several earlier articles on security, access and yield.
---
---