Europe Adopts New Crowdfunding Rules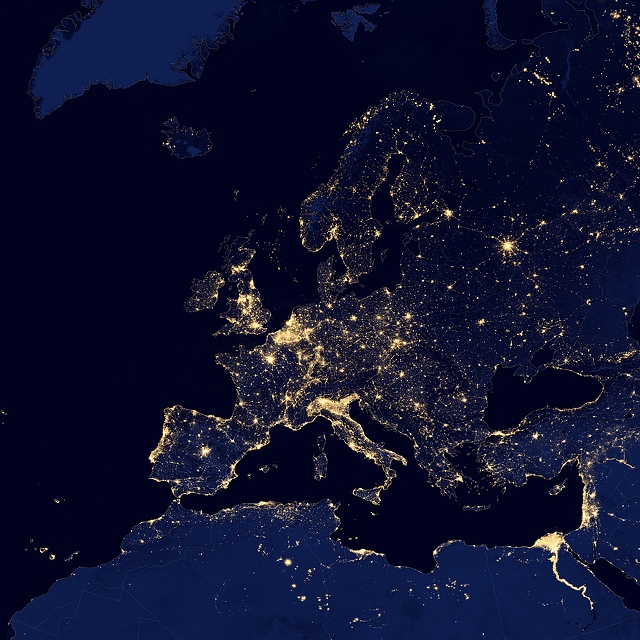 The Independent – Malta's version – reports on the implementation of a set of rules and protocols for crowdfunding and alternative finance raises. At first look, the system may not be the simplest, but it does have the great benefit of offering access to the world's biggest single market…
The European Parliament has taken the final vote on EU rules for crowdfunding, approving a set of common rules that promise to both boost crowdfunding platforms and protect investors.
In an official procedure in Brussels on 5 October, European Parliament adopted the latest text for the European Crowdfunding Service Provider for Business Regulation, as well as related changes to Markets in Financial Instruments Directive (MiFid).
The new set of rules will apply to all crowdfunding services – or European Crowdfunding Service Providers (ECSP) – across the EU. The strict regulations aim to protect investors from financial losses through clear information and transparency, provided by each project owner via a detailed key investment information sheet (KIIS).
"The new EU rules will allow European crowdfunding platforms like ZAAR to provide more opportunities for start-ups and investors," explains Matthew Caruana, manager of Malta's online donation-based crowdfunding platform, ZAAR. "The European Crowdfunding Network (of which we are members) wholeheartedly welcomes the new regulation. We believe it has the potential to make pan-European crowdfunding a reality, unlocking further capital for European start-ups and SMEs and to European investors."
Since the new rules will enable crowdfunding platforms to operate more smoothly and provide services across borders, this will widen the pool of potential investors for start-ups and small and medium enterprises (SMEs) – while also giving investors a larger choice of projects to support. Meanwhile, in contrast to the €1 million funding cap previously proposed by the European Commission, under the new legislation projects may raise up to €5 Million over a period of 12 months per project owner.
Ever-growing in popularity globally, crowdfunding is an alternative financing tool that is ideal for start-ups and SMEs seeking early capital and who may have difficulty accessing funds from traditional sources such as bank loans. Crowdfunding service providers such as ZAAR connect these companies with prospective investors, usually via online platforms.
"The crowdfunding industry continues to grow, with partnerships with institutional investors and investment funds, but the lack of uniform crowdfunding rules across the EU results in legal uncertainty and discourages investment in projects in a different country," shares Mr Caruana. "To-date, most members states had introduced their own national regimes, such as the MiFid Directive for crowdfunding applied in Malta that proved to be not fit for purpose. This new harmonised EU regime depends on the cooperation between the ESMA [European Security and Markets Authorities] and the national regulators, but we hope that for Malta this framework will mean fewer barriers for crowdfunding platforms to operate locally."
Historical Performance And IFISA Process Guide
Money&Co. lenders have achieved an average return of more than 8 per cent gross (before we deduct our one per cent fee). 
That figure is the result of over £20 million of loans facilitated on the site, as we bring individuals looking for a good return on capital together with carefully vetted small companies seeking funds for growth. Bear in mind that lenders' capital is at risk. Read warnings on site before committing capital.
Money&Co. has been lending for over 5 years and has only had two bad debts so far, representing a bad debt rate of 0.03 per cent per annum.
All loans on site are eligible to be held in a Money&Co. Innovative Finance Individual Savings Account (IFISA), up to the annual ISA limit of £20,000. Such loans offer lenders tax-free income. Our offering is an Innovative Finance ISA (IFISA) that can hold the peer-to-peer (P2P) business loans that Money&Co. facilitates. For the purposes of this article, the terms ISA and IFISA are interchangeable.
So here's our guide to the process:
Step 1: Register as a lender. Go to the login page, and go through the process that the law requires us to effect. This means we have to do basic checks on you to comply with money-laundering and other security requirements.
Step 2: Put money into your account. This is best done by electronic transfer. We can also process paper cheques drawn in favour of Denmark Square Limited, the parent company of Money&Co.
Step 3: Buy loans in the loan market. Once you've put cash in your account it will sit there – and it won't earn interest until you've bought a piece of a loan. It's this final step that requires lenders and IFISA investors to be pro-active. Just choose some loans – all loans on the Money&Co. site can be held in an IFISA – and your money will start earning tax-free interest.
The ISA allowance for 2019/20 is unchanged from last tax year at £20,000, allowing a married couple to put £40,000 into a tax-free environment. Over three years, an investment of this scale in two Money&Co. Innovative Finance ISAs would generate £8,400 of income completely free of tax. We're assuming a 7 per cent return, net of charges and free of tax here.
Once you have made your initial commitment, you might then consider diversifying – buying a spread of loans. To do this, you can go into the "loans for sale" market. All loans bought in this market also qualify for IFISA tax benefits.
Risk: Security, Access, Yield
Do consider not just the return, but the security and the ease of access to your investment. We write regularly about these three key factors. Here's one of several earlier articles on security, access and yield.
---
---