Cryptos And Digital Tokens Are Re-Shaping Financial Universe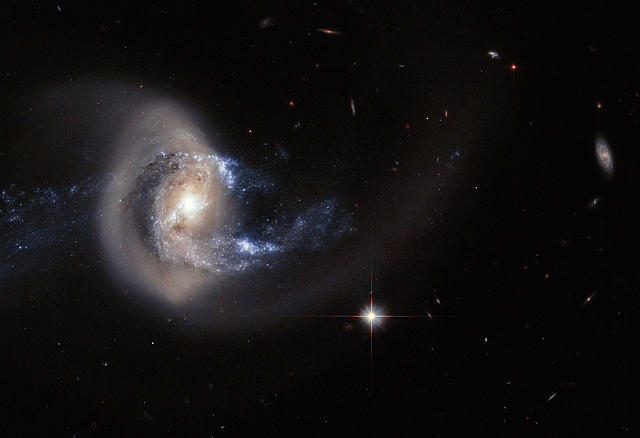 The financial universe is shifting shape. And it matters.
This change is something we report on regularly in our News section. The advent of cryptocurrencies and digital tokens will change the systems by which we exchange value, and ultimately what we think of as money.
All this of course has huge political impact. At the moment, central governments control currencies (fiat currencies) and their money supply. If groups of individuals take on this function by means of a shared-ledger technology, central governments lose control – and income. It's impossible to tax something that you can't audit.
There's much hostility and suspicion surrounding Facebook's attempts to create its own digital token, Libra – now rebranded as Diem. We'll be reporting much more on this. For now, here's the latest from our friend at Finextra.

 A group of US lawmakers has introduced legislation designed to protect consumers from the risks posed by stablecoins such as Libra by requiring issuers to obtain a banking charter.
Put forward by three Democrat members of Congress – Rashida Tlaib, Jesús "Chuy" García, and Stephen Lynch – the Stablecoin Tethering and Bank Licensing Enforcement (Stable) Act, aims to ensure the issuance and related commercial activities of such currencies are strictly regulated.
The lawmakers argue that digital currencies whose value is permanently pegged to or stabilised against a conventional currency like the dollar, pose new regulatory challenges while also represent a growing source of the market, liquidity, and credit risk.
They also claim that the Covid-19 pandemic has left many low and moderate income Americans shut out of traditional financial services. This has left them turning to alternative fintech options, making them vulnerable to bad actors looking to issue stablecoins.
Tlaib, García and Lynch specifically cite the Facebook-backed Libra project, saying that "Facebook has attempted to take advantage of the financial exclusion and gap in the market". Without regulation, projects like this "inherently" present a promise of the potential for "predatory inclusion," "digital redlining," and the "colour of surveillance".
This week Libra rebranded as Diem in an attempt to stress its independence from Facebook as it seeks regulatory approval for a 2021 launch.
The Stable Act would not only require stablecoin issuers to get a banking charter, but also to follow all appropriate banking regulations, secure approval from the Fed, the FDIC and appropriate banking agent six months before issuance, and to get FDIC insurance or maintain reserves at the Federal Reserve to ensure that all stablecoins can be readily converted into dollars, on demand.
Historical Performance And IFISA Process Guide
Money&Co. lenders have achieved an average return of more than 8 per cent gross (before we deduct our one per cent fee). 
That figure is the result of over £20 million of loans facilitated on the site, as we bring individuals looking for a good return on capital together with carefully vetted small companies seeking funds for growth. Bear in mind that lenders' capital is at risk. Read warnings on site before committing capital.
Money&Co. has been lending for over 5 years and has only had two bad debts so far, representing a bad debt rate of 0.03 per cent per annum.
All loans on site are eligible to be held in a Money&Co. Innovative Finance Individual Savings Account (IFISA), up to the annual ISA limit of £20,000. Such loans offer lenders tax-free income. Our offering is an Innovative Finance ISA (IFISA) that can hold the peer-to-peer (P2P) business loans that Money&Co. facilitates. For the purposes of this article, the terms ISA and IFISA are interchangeable.
So here's our guide to the process:
Step 1: Register as a lender. Go to the login page, and go through the process that the law requires us to effect. This means we have to do basic checks on you to comply with money-laundering and other security requirements.
Step 2: Put money into your account. This is best done by electronic transfer. We can also process paper cheques drawn in favour of Denmark Square Limited, the parent company of Money&Co.
Step 3: Buy loans in the loan market. Once you've put cash in your account it will sit there – and it won't earn interest until you've bought a piece of a loan. It's this final step that requires lenders and IFISA investors to be pro-active. Just choose some loans – all loans on the Money&Co. site can be held in an IFISA – and your money will start earning tax-free interest.
The ISA allowance for 2019/20 is unchanged from last tax year at £20,000, allowing a married couple to put £40,000 into a tax-free environment. Over three years, an investment of this scale in two Money&Co. Innovative Finance ISAs would generate £8,400 of income completely free of tax. We're assuming a 7 per cent return, net of charges and free of tax here.
Once you have made your initial commitment, you might then consider diversifying – buying a spread of loans. To do this, you can go into the "loans for sale" market. All loans bought in this market also qualify for IFISA tax benefits.
Risk: Security, Access, Yield
Do consider not just the return, but the security and the ease of access to your investment. We write regularly about these three key factors. Here's one of several earlier articles on security, access and yield.
---
---