Interesting Times Ahead In FinTech, Reports Say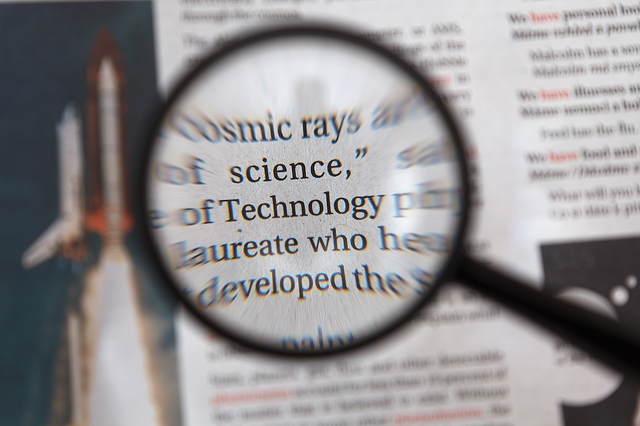 It's going to be an interesting year ahead. In a darkly uncertain world, our friends at AltFi offer a small light of certainty: "Without a shadow of a doubt, the battle for Open Banking supremacy is going to be one of the defining fintech stories of 2021," they report.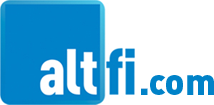 This nascent industry has roared into life over the past 24 months, with multi-million-pound funding rounds and multi-billion dollar acquisitions alike.
There is now a land grab underway to provide not only account aggregation services, but also account verification, data enrichment and crucially payments (we'll leave credit decisioning aside for the sake of this article, as a different group of providers are competing here).
It is this final category which promises to position Open Banking providers as the payment gatekeepers of the future, bypassing the traditional card networks and payments providers in order to provide seamless bank-to-bank transactions.
The piece goes on to list six fintechs "that will be going head-to-head.
But what will the battle be about? The Fintech Times reports:

Money management app Plum has released new data that shows how even among its tech-savvy customer base, traditional banks are still preferred over neobanks. It has also revealed insights into the profile of neobank customers, including their typical gender and appetite for investments.
This new analysis comes from a sample of 450,000 connected Plum customers who have linked their bank accounts to Plum via Open Banking, allowing the app's saving algorithm to analyse their income and outgoings and put aside personalised amounts for them. As the primary account linked to Plum is usually the customer's main account where they receive their income, this gives Plum a unique overview into which banks are the most popular choice for day-to-day use.
91% of Plum customers are linking traditional, high street banks to Plum despite the boom of digital-only neobanks like Monzo, Revolut and Starling in the last decade. This would suggest these challenger banks still have a way to go before becoming the trusted banking partner for the majority. Of the 91% that link a traditional bank account to Plum, just 2% have linked a neobank to Plum as their second account. Meanwhile, from the 9% that have linked a neobank first, 22% also have a traditional bank linked to Plum, suggesting nearly a quarter of neobank customers like to have the back-up of a traditional account as well.
While the youngest age group on Plum (18-24) has a somewhat stronger preference for neobanks with 13%, the dominant age group for Plum customers (24-34) is lower at 9.1%. The 55+ cohort shows the least interest in neobanks, with 95% linking traditional banks to Plum. The most popular neobank overall for Plum customers is Monzo, and the most linked traditional bank is NatWest.
Historical Performance And IFISA Process Guide
Money&Co. lenders have achieved an average return of more than 8 per cent gross (before we deduct our one per cent fee). 
That figure is the result of over £20 million of loans facilitated on the site, as we bring individuals looking for a good return on capital together with carefully vetted small companies seeking funds for growth. Bear in mind that lenders' capital is at risk. Read warnings on site before committing capital.
Money&Co. has been lending for over 5 years and has only had two bad debts so far, representing a bad debt rate of 0.03 per cent per annum.
All loans on site are eligible to be held in a Money&Co. Innovative Finance Individual Savings Account (IFISA), up to the annual ISA limit of £20,000. Such loans offer lenders tax-free income. Our offering is an Innovative Finance ISA (IFISA) that can hold the peer-to-peer (P2P) business loans that Money&Co. facilitates. For the purposes of this article, the terms ISA and IFISA are interchangeable.
So here's our guide to the process:
Step 1: Register as a lender. Go to the login page, and go through the process that the law requires us to effect. This means we have to do basic checks on you to comply with money-laundering and other security requirements.
Step 2: Put money into your account. This is best done by electronic transfer. We can also process paper cheques drawn in favour of Denmark Square Limited, the parent company of Money&Co.
Step 3: Buy loans in the loan market. Once you've put cash in your account it will sit there – and it won't earn interest until you've bought a piece of a loan. It's this final step that requires lenders and IFISA investors to be pro-active. Just choose some loans – all loans on the Money&Co. site can be held in an IFISA – and your money will start earning tax-free interest.
The ISA allowance for 2019/20 is unchanged from last tax year at £20,000, allowing a married couple to put £40,000 into a tax-free environment. Over three years, an investment of this scale in two Money&Co. Innovative Finance ISAs would generate £8,400 of income completely free of tax. We're assuming a 7 per cent return, net of charges and free of tax here.
Once you have made your initial commitment, you might then consider diversifying – buying a spread of loans. To do this, you can go into the "loans for sale" market. All loans bought in this market also qualify for IFISA tax benefits.
Risk: Security, Access, Yield
Do consider not just the return, but the security and the ease of access to your investment. We write regularly about these three key factors. Here's one of several earlier articles on security, access and yield.
---
---