Value Stores, DeFi – And Pitfalls Ahead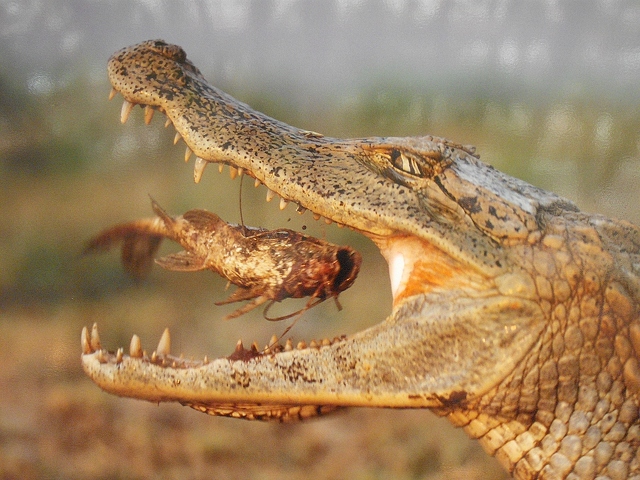 Here's the latest set of prognostications from our friends at Crowdfundinsider. As we've already pointed out, we believe 2021 will be the year of the digital token. A major sideshow will be Decentralised Finance (DeFi) which we find, frankly, difficult to understand…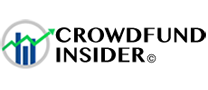 Bitcoin to Be Used More Often As Store of Value
While other digital currencies such as Bitcoin Cash, Litecoin, and Bitcoin SV (BSV) allow investors to diversify their investment portfolios, these assets have not proven to be legitimate alternatives or options when it comes to serving as a reliable long-term store-of-value (SoV). Only BTC, which has the world's largest and most secure crypto network, and potentially Ethereum (ETH) now to some extent, have shown that they're able to hold value and even appreciate in value dramatically over longer periods of time.
According to well-known investor Raoul Paul, there's no other asset besides Bitcoin (and Ethereum to a certain extent) that can potentially deliver 10x or higher returns within a span of a few years. Paul, who now holds the majority of his net worth in Bitcoin and Ethereum, believes that these assets provide an excellent risk-to-return ratio.
Ethereum-dominated DeFi to Gain More Users and Use-Cases
In addition to cryptocurrencies being used as a hedge against the traditional financial markets, which have seen historic levels of money printing by reserve banks across the globe, we can expect the Ethereum-dominated decentralized finance (DeFi) space to continue to grow rapidly. In early January 2020, the entire DeFi market had only around $600 million in total value locked (TVL) into various DLT-enabled smart contracts. At present, there's more than $14 billion in TVL captured by various DeFi protocols such as Aave, Maker, Uniswap, Compound, Synthetix, SushiSwap, Balancer, Yearn.Finance, among many others.
Some of these platforms like Aave (AAVE) have even managed to acquire an electronic-money license from the UK's FCA and have handled billions of dollars in deposits. Uniswap, a leading Ethereum-based non-custodial exchange, is now regularly handling billions in trading volume and offers support for a wide variety of ERC-20 tokens. In 2021, we can expect these platforms to gain even more users and we might see DeFi startups launch even more creative projects.
DeFi mania, which really kicked off during the summer months of 2020, was fueled by a lot of speculative trading and investments. There were also numerous scams and hacks of smart contracts associated with these DeFI networks which have primarily offered borrowing, lending, yield farming, and liquidity mining options (among other use cases).
More DeFi Hacks, Security Breaches
This year, we might see a lot more ways that individuals and businesses can borrow, lend, or invest in DeFi-based platforms. But we shouldn't be surprised if this experimentation leads to many more scams and hacks. The decentralized finance and wider crypto space is still in its early stages of development, which means that these protocols haven't been thoroughly tested.
Andre Cronje, an Ethereum / DeFi architect who's focused on the development of Yearn.Finance and Curve.Finance (among other initiatives), has even stated that he builds software mainly for himself and anyone who wants to use it should take responsibility and take precautions as needed. In other words, these open-source protocols require users to accept greater responsibility for their actions and if they lose their funds, then there's usually no recourse. There's normally no centralized provider they can depend on to recover their lost or stolen assets, because these platforms are supposed to be decentralized.
Greater Decentralization, Autonomy
The trend towards greater decentralization is being supported by various new platforms that are part of Web 3.0, which is an evolving set of standards for the Internet of the future. While Ethereum has played a leading role in the development of Web 3.0 protocols, there are other blockchain interoperability solutions being launched such as Cosmos (ATOM) and Polkadot (DOT). These DLT platforms aim to provide improved interactions and a lot more compatibility between separate or independent blockchain networks.
Although many Ethereum supporters claim that it's not really necessary to have multiple chains, or even think only a very limited number of blockchains are needed to deploy decentralized applications (dApps), many developers are also chain agnostic, meaning they would rather let the end-users decide and choose which blockchains they'd prefer to work with, which could be many different ones at the same time.
It also makes sense that individuals and businesses would benefit from more choices like EOS, Tron, NEM, NEO, Kadena, Zilliqa to name a few, especially considering that Ethereum transaction fees have skyrocketed recently and the blockchain has become quite unusable due to large amounts of network traffic.
Expect More Problems
Although it's been over 10 years since the launch of the Bitcoin (BTC) protocol, which is the very first blockchain-enabled platform, the industry is still in its early stages of growth, development, and adoption. Since we're so early, there's a pretty good chance we'll see many more technical issues and other types of problems with Internet-based platforms, including extremely damaging security breaches – like the fairly recent one experienced by Ledger (a leading cryptocurrency wallet provider).
As reported, Ledger's customer data, which included millions of user emails and other personal details, were leaked on a web forum. Although user funds weren't stolen due to the hack, Ledger customers received many threatening emails that tried to extort money from the victims. Clearly, these are very serious issues but they do teach us that everyone must learn to take more responsibility for how they interact online and the type of information they're sharing with different service providers.
Historical Performance And IFISA Process Guide
Money&Co. lenders have achieved an average return of more than 8 per cent gross (before we deduct our one per cent fee). 
That figure is the result of over £20 million of loans facilitated on the site, as we bring individuals looking for a good return on capital together with carefully vetted small companies seeking funds for growth. Bear in mind that lenders' capital is at risk. Read warnings on site before committing capital.
Money&Co. has been lending for over 5 years and has only had two bad debts so far, representing a bad debt rate of 0.03 per cent per annum.
All loans on site are eligible to be held in a Money&Co. Innovative Finance Individual Savings Account (IFISA), up to the annual ISA limit of £20,000. Such loans offer lenders tax-free income. Our offering is an Innovative Finance ISA (IFISA) that can hold the peer-to-peer (P2P) business loans that Money&Co. facilitates. For the purposes of this article, the terms ISA and IFISA are interchangeable.
So here's our guide to the process:
Step 1: Register as a lender. Go to the login page, and go through the process that the law requires us to effect. This means we have to do basic checks on you to comply with money-laundering and other security requirements.
Step 2: Put money into your account. This is best done by electronic transfer. We can also process paper cheques drawn in favour of Denmark Square Limited, the parent company of Money&Co.
Step 3: Buy loans in the loan market. Once you've put cash in your account it will sit there – and it won't earn interest until you've bought a piece of a loan. It's this final step that requires lenders and IFISA investors to be pro-active. Just choose some loans – all loans on the Money&Co. site can be held in an IFISA – and your money will start earning tax-free interest.
The ISA allowance for 2019/20 is unchanged from last tax year at £20,000, allowing a married couple to put £40,000 into a tax-free environment. Over three years, an investment of this scale in two Money&Co. Innovative Finance ISAs would generate £8,400 of income completely free of tax. We're assuming a 7 per cent return, net of charges and free of tax here.
Once you have made your initial commitment, you might then consider diversifying – buying a spread of loans. To do this, you can go into the "loans for sale" market. All loans bought in this market also qualify for IFISA tax benefits.
Risk: Security, Access, Yield
Do consider not just the return, but the security and the ease of access to your investment. We write regularly about these three key factors. Here's one of several earlier articles on security, access and yield.
---
---