Coinbase Offering Promises To Be FinTech Landmark – Plus Loan Latest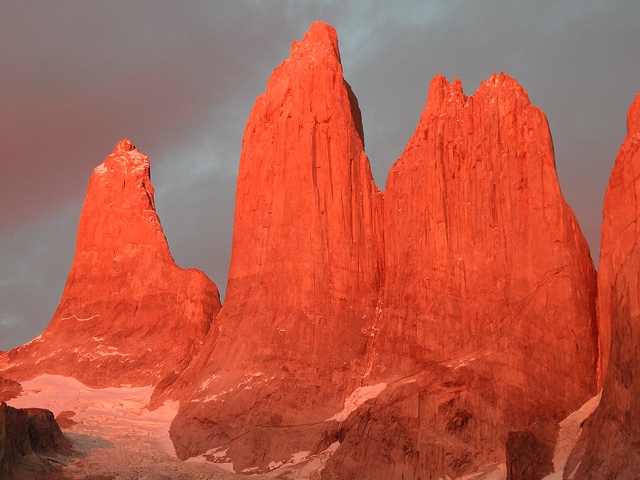 The biggest landmark event in the FinTech sector since the IPO of Lending Club over six years ago is upon us. It's another IPO – the flotation of crypto exchange, Coinbase. The share debut will see an explosion of interest and publicity – and, we hope, understanding.
Our friends at Crowdfundinsider run a piece that argues the IPO registration statement will become a unifying document, one that defines many of the terms of cryptoland.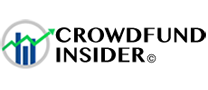 "[Once the IPO] becomes effective and Coinbase shares trade publicly, a sea change will have occurred in the US without most people recognizing it.  Part of that unacknowledged difference will be the broader awareness of blockchain and cryptoasset trading it brings. It is both novel and important to have a public company dedicated to the emerging technology and the markets it creates.  It is cool that Coinbase founders, employees, and early investors will get rewarded for seeing the future before the rest of the world.  No doubt the event augers well for other blockchain and cryptoasset companies going public.  Oh, and Coinbase is doing it by direct listing, rather than an old-fashioned underwritten offering or new-fangled SPAC.
Yet the significance of the Coinbase registration statement goes far beyond these important markers.
First, it provides something for everyone: it sets the definitions most people will use when they talk about blockchain and cryptoassets.
"We believe that we are in the early stages in the development of the cryptoeconomy. While we have grown rapidly, our growth has not been linear. Instead, it has come in waves aligned with crypto-asset price cycles which tend to be volatile and draw new customers, investment, and developers into the ecosystem, and typically lead to higher Trading Volume and Monthly Transacting Users, or MTUs, on our platform. For example, in 2020, as the price of Bitcoin increased from approximately $7,000 to $29,000, we experienced a correspondingly high increase in Trading Volume, which grew from nearly $80 billion in 2019 to $193 billion in 2020. We have observed four major crypto asset price cycles since 2010. Each cycle has had a variable duration ranging from approximately two to four years, and has increased the overall crypto market capitalization significantly from the prior cycle. In the three price cycles prior to the current one, which we believe we entered in late 2020, crypto prices have subsequently declined from each peak and settled at a trough higher than the prior peak. These cycles are visible when viewing the price of Bitcoin, the first and largest crypto asset, over time on a logarithmic scale."
Second, it provides something specific to Coinbase: a measure of insulation from a regulatory challenge; not forever, not completely, but in a way that should not be underestimated.
Latest Loan Offer
The latest loan offer on site has an A-rating and an annual rate of interest of 7 per cent.  The term of the loan is 12 months. The offer, just launched, is now 30 per cent filled.
Historical Performance And IFISA Process Guide
Money&Co. lenders have achieved an average return of more than 8 per cent gross (before we deduct our one per cent fee). 
That figure is the result of over £20 million of loans facilitated on the site, as we bring individuals looking for a good return on capital together with carefully vetted small companies seeking funds for growth. Bear in mind that lenders' capital is at risk. Read warnings on site before committing capital.
Money&Co. has been lending for over 5 years and has only had two bad debts so far, representing a bad debt rate of 0.03 per cent per annum.
All loans on site are eligible to be held in a Money&Co. Innovative Finance Individual Savings Account (IFISA), up to the annual ISA limit of £20,000. Such loans offer lenders tax-free income. Our offering is an Innovative Finance ISA (IFISA) that can hold the peer-to-peer (P2P) business loans that Money&Co. facilitates. For the purposes of this article, the terms ISA and IFISA are interchangeable.
So here's our guide to the process:
Step 1: Register as a lender. Go to the login page, and go through the process that the law requires us to effect. This means we have to do basic checks on you to comply with money-laundering and other security requirements.
Step 2: Put money into your account. This is best done by electronic transfer. We can also process paper cheques drawn in favour of Denmark Square Limited, the parent company of Money&Co.
Step 3: Buy loans in the loan market. Once you've put cash in your account it will sit there – and it won't earn interest until you've bought a piece of a loan. It's this final step that requires lenders and IFISA investors to be pro-active. Just choose some loans – all loans on the Money&Co. site can be held in an IFISA – and your money will start earning tax-free interest.
The ISA allowance for 2020/21 is unchanged from last tax year at £20,000, allowing a married couple to put £40,000 into a tax-free environment. Over three years, an investment of this scale in two Money&Co. Innovative Finance ISAs would generate £8,400 of income completely free of tax. We're assuming a 7 per cent return, net of charges and free of tax here.
Once you have made your initial commitment, you might then consider diversifying – buying a spread of loans. To do this, you can go into the "loans for sale" market. All loans bought in this market also qualify for IFISA tax benefits.
Risk: Security, Access, Yield
Do consider not just the return, but the security and the ease of access to your investment. We write regularly about these three key factors. Here's one of several earlier articles on security, access and yield.
---
---