Central Banks And Private Sector Compete Over Digital Money Supply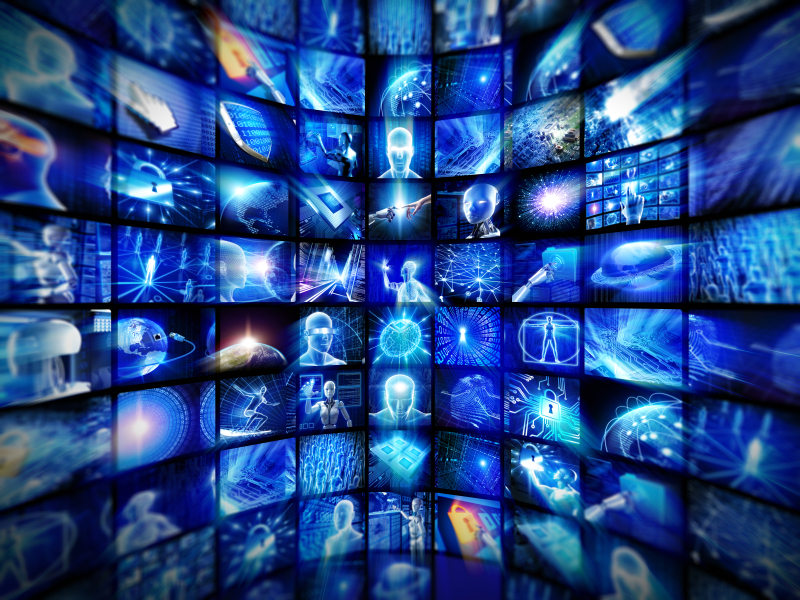 There's competition between "private" money generated by investment banks and Central Bank Digital Currencies, as pointed out in a recent speech by Sir Jon Cunliffe, head of the Bank of England's CBDC project and a leading light in the Digital Money Institute.

Sir Jon Cunliffe rightly points out that the vast majority of the population seem to believe that all our money is created by the state. That commercial banks play a more peripheral role, in lending and so on.
When in fact, banks create overwhelmingly the vast majority of money in the economy. And charge interested on it of course, as credit. This is in effect the digital money that we already have. On which two slices of private, stealth, tax are levied by the private banks; for creation and transmission.
First in the form of interest, and the latter in the form of transmission fees.
"The majority of the money held and used by people in the UK today is not physical 'public money', issued by the state, but digital 'private money' issued by commercial banks. Around 95% of the funds people hold that can be used to make payments are now held as bank deposits rather than cash. In everyday use, only 23% of payments [even] pre-pandemic were made using public money in the form of cash, down from close to 60% a decade earlier"
This is a fascinating lens through which to see the progress of the private banking sector in dominating the economy – and displacing public money with their own. With support from the state to do so in the form, including in the form of guarantees. (If this isn't privilege in the form of state-aid, then what is?)
In his conclusion also acknowledging that regulation can be extremely expensive and slow to react, as well as difficult to police – with a tendency to create barriers to competition.
He pointed, in what must be some kind of historic understatement, that "a well-designed and effective public money alternative in combination with regulation where necessary would provide a more efficient and a more robust answer."
For reason we will no doubt explore in the coming weeks and month it is a global necessity – and we cannot afford either to wait around – to get it wrong – or, as is becoming clearer by the moment to leave the care of key democratic and societal decisions which will not just shape but largely decide the future of the many, to bankers alone.
Historical Performance And IFISA Process Guide
Money&Co. lenders have achieved an average return of more than 8 per cent gross (before we deduct our one per cent fee). 
That figure is the result of over £20 million of loans facilitated on the site, as we bring individuals looking for a good return on capital together with carefully vetted small companies seeking funds for growth. Bear in mind that lenders' capital is at risk. Read warnings on site before committing capital.
Money&Co. has been lending for over 5 years and has only had two bad debts so far, representing a bad debt rate of 0.03 per cent per annum.
All loans on site are eligible to be held in a Money&Co. Innovative Finance Individual Savings Account (IFISA), up to the annual ISA limit of £20,000. Such loans offer lenders tax-free income. Our offering is an Innovative Finance ISA (IFISA) that can hold the peer-to-peer (P2P) business loans that Money&Co. facilitates. For the purposes of this article, the terms ISA and IFISA are interchangeable.
So here's our guide to the process:
Step 1: Register as a lender. Go to the login page, and go through the process that the law requires us to effect. This means we have to do basic checks on you to comply with money-laundering and other security requirements.
Step 2: Put money into your account. This is best done by electronic transfer. We can also process paper cheques drawn in favour of Denmark Square Limited, the parent company of Money&Co.
Step 3: Buy loans in the loan market. Once you've put cash in your account it will sit there – and it won't earn interest until you've bought a piece of a loan. It's this final step that requires lenders and IFISA investors to be pro-active. Just choose some loans – all loans on the Money&Co. site can be held in an IFISA – and your money will start earning tax-free interest.
The ISA allowance for 2020/21 is unchanged from last tax year at £20,000, allowing a married couple to put £40,000 into a tax-free environment. Over three years, an investment of this scale in two Money&Co. Innovative Finance ISAs would generate £8,400 of income completely free of tax. We're assuming a 7 per cent return, net of charges and free of tax here.
Once you have made your initial commitment, you might then consider diversifying – buying a spread of loans. To do this, you can go into the "loans for sale" market. All loans bought in this market also qualify for IFISA tax benefits.
Risk: Security, Access, Yield
Do consider not just the return, but the security and the ease of access to your investment. We write regularly about these three key factors. Here's one of several earlier articles on security, access and yield.
---
---