Bank of England Examines CBDC Privacy Trade-Off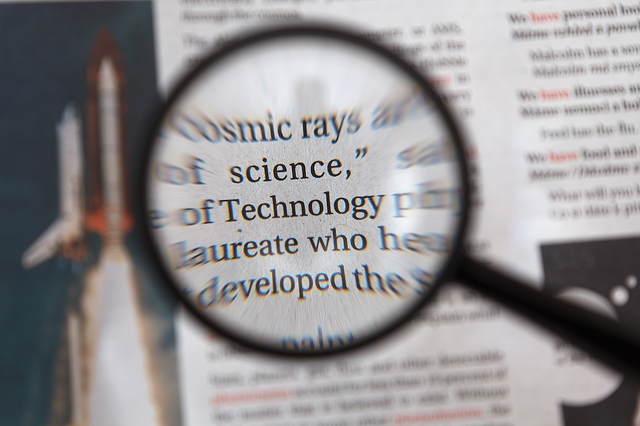 As previously reported in this News section, central bank digital currencies are at the cutting edge of the struggle between the old system, of money and value exchange and the new. Our view was, and remains: "While CBDCs may be digital currencies… they are not cryptocurrencies. Cryptos have a money supply and validation run by shared-ledger or distributed-ledger technology (DLT). If you own a CBDC, much though the central bankers and governments might like you to think otherwise, you have a bank account with a government bank, the entity that has ultimate control of the ledger or money supply."
The Bank of England is arguing differently – although the argument seems (to this writer at least0 less than convincing. Our friends at Finextra report:

The introduction of a central bank digital currency does not necessarily require a tradeoff between privacy and tackling financial crime, according to the Bank of England's fintech chief.
Privacy has been one of the most hotly contested areas of the CBDC debate, featuring heavily in the feedback received by the BofE to its discussion paper on a potential Britcoin.
In a speech last week at the Future of FinTech conference, BofE director of fintech Tom Mutton said that while most respondents agreed that privacy is paramount, what that means in practice generated a wide range of views.
With a handful of exceptions, respondents were generally of the view that anonymity was not desirable, nor particularly realistic in digital payments, given their electronic nature, as well as the importance of reducing financial crime.
Some raised concern about the central bank being able to access information on their payments through a CBDC system.
Mutton believes that preserving privacy and reducing financially crime can both be accommodated within a CBDC system for three reasons: the bank has no commercial incentive to gather user data; choices can be made within a system to protect data; and technologies, such as zero knowledge proofs and digital identity frameworks, could enhance transparency while still increasing security and privacy.
Elsewhere in his speech, Mutton again stressed the BofE's position is that CBDC is of "great interest" but that no decision on whether one is needed has been taken and that if a Britcoin was introduced it would not replace cash.
Listing the potential benefits, he cited supporting a resilient payments landscape, avoiding the risks of new forms of private money creation, supporting competition, efficiency and innovation, improving the availability and usability of central bank money, addressing the consequences of a decline in cash, and helping with better cross-border payments.
Loan Latest
Our latest loan offering is a £500,000 two-year loan, rated A+ by our credit committee, with a fixed yield of eight per cent. It's currently 34 per cent subscribed.
Historical Performance And IFISA Process Guide
Money&Co. lenders have achieved an average return of more than 8 per cent gross (before we deduct our one per cent fee). 
That figure is the result of over £20 million of loans facilitated on the site, as we bring individuals looking for a good return on capital together with carefully vetted small companies seeking funds for growth. Bear in mind that lenders' capital is at risk. Read warnings on site before committing capital.
Money&Co. has been lending for over 5 years and has only had two bad debts so far, representing a bad debt rate of 0.03 per cent per annum.
All loans on site are eligible to be held in a Money&Co. Innovative Finance Individual Savings Account (IFISA), up to the annual ISA limit of £20,000. Such loans offer lenders tax-free income. Our offering is an Innovative Finance ISA (IFISA) that can hold the peer-to-peer (P2P) business loans that Money&Co. facilitates. For the purposes of this article, the terms ISA and IFISA are interchangeable.
So here's our guide to the process:
Step 1: Register as a lender. Go to the login page, and go through the process that the law requires us to effect. This means we have to do basic checks on you to comply with money-laundering and other security requirements.
Step 2: Put money into your account. This is best done by electronic transfer. We can also process paper cheques drawn in favour of Denmark Square Limited, the parent company of Money&Co.
Step 3: Buy loans in the loan market. Once you've put cash in your account it will sit there – and it won't earn interest until you've bought a piece of a loan. It's this final step that requires lenders and IFISA investors to be pro-active. Just choose some loans – all loans on the Money&Co. site can be held in an IFISA – and your money will start earning tax-free interest.
The ISA allowance for 2020/21 is unchanged from last tax year at £20,000, allowing a married couple to put £40,000 into a tax-free environment. Over three years, an investment of this scale in two Money&Co. Innovative Finance ISAs would generate £8,400 of income completely free of tax. We're assuming a 7 per cent return, net of charges and free of tax here.
Once you have made your initial commitment, you might then consider diversifying – buying a spread of loans. To do this, you can go into the "loans for sale" market. All loans bought in this market also qualify for IFISA tax benefits.
Risk: Security, Access, Yield
Do consider not just the return, but the security and the ease of access to your investment. We write regularly about these three key factors. Here's one of several earlier articles on security, access and yield.
---
---