FCA Runs Risk Rule Over FinTech And Altfi Sector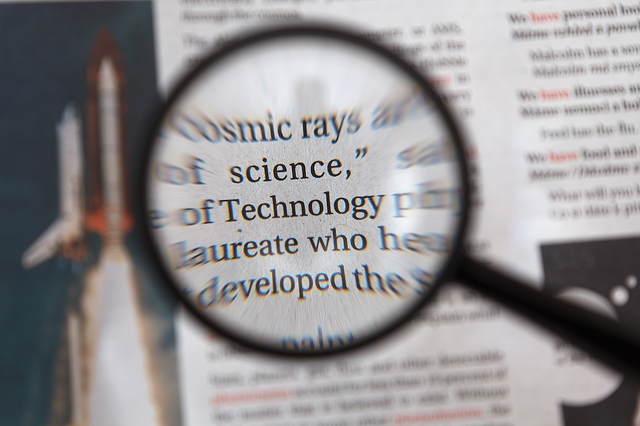 Understanding risk is fundamental to the health of the alternative finance. Providers must make sure that not only is risk visible and highlighted, but – so far as possible – that investors are fully acquainted with the risk warnings that must come as part of the investment process.
At Money&Co. we facilitate loan funding for carefully selected small companies. These companies tend to be relatively mature, as we require them to have an established track record of profit. Equity start-ups – often thought of as "crowdfunding" companies, although crowdfunding is an umbrella term for equity and debt (loan) funding  – are far more volatile and risky.
It's in this context that the latest risk initiative launched by the Financial Conduct Authority should be understood. Our friends at Crowdfundinsider bring the latest news.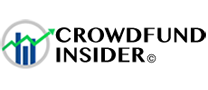 Two weeks ago, the UK Financial Conduct Authority posted a "Dear CEO" letter directed at investment crowdfunding platforms. The letter, signed by Debbie Gupta, Director of Consumer Investments Supervision, cautioned platforms on both the risk of investments being offered to investors as well as the need to mitigate overall platform risk.
Gupta stated in the letter:
"Our objective is to ensure crowdfunding firms promote investment opportunities appropriately so that consumers can understand the risks these speculative and high- risk investments pose. This mitigates the risk of inappropriate investments and reduces the risk of unexpected losses, as highlighted in the FCA's Call for Input on Consumer Investment, published in September 2020. We also want to ensure that, in the event of failure, a firm can wind down in an orderly manner by having an effective wind down plan and holding adequate financial resources."
The letter continues to express concern that investors are participating in securities offerings without fully appreciating the risk and while platforms require investors to acknowledge their money is at a heightened risk, the regulator worries that investors "simply click through the process" expressing an opinion that individuals are not necessarily capable of making valued decisions.
The FCA is considering how to boost its rules when it comes to the promotion of these investments – a move that could obviously impact the operations of these online investment platforms as well as the firms seeking growth capital online.
Crowdfund Insider reached out to the UK Crowdfunding Association (UKCFA) for their perspective. A representative shared the following statement:
"The letter was issued to all investment-based crowdfunding platforms on July 2nd and highlighted a number of concerns relating to high-risk investments which were raised in the FCA discussion paper DP 21/1. The UKCFA provided a very detailed and in-depth response to that discussion paper including the survey of more than 2500 customers of member platforms which showed that regulated investment crowdfunding and p2p lending platforms were doing a good job overall of making sure customers understood the risks of investing (and how customers were not supportive of the use of blanket marketing bans on specific product categories such as property investment).
The FCA have since been in touch directly with a sample of platforms to say that they will be carrying out further data collection and analysis (details to be confirmed) to follow up on the evidence provided by the association and understand better the customer perceptions and experience of the regulated crowdfunding and p2p sector."
The UKCFA shared a copy of the aforementioned survey that provides empirical data in regards to investor participation in crowdfunded securities offerings. So what do people say about the crowdfunding sector?
The survey, which was performed in June of 2021, indicates that customers have a good understanding of the risks and benefits of investing via investment crowdfunding platforms including peer-to-peer lending sites. Just 0.7% of respondents indicated that P2P/crowdfunding represented a low-risk investment – in other words, investors know these can be risky investments.
Historical Performance And IFISA Process Guide
Money&Co. lenders have achieved an average return of more than 8 per cent gross (before we deduct our one per cent fee). 
That figure is the result of over £24 million of loans facilitated on the site, as we bring individuals looking for a good return on capital together with carefully vetted small companies seeking funds for growth. Bear in mind that lenders' capital is at risk. Read warnings on site before committing capital.
Money&Co. has been lending for over 5 years and has only had two bad debts so far, representing a bad debt rate of 0.03 per cent per annum.
All loans on site are eligible to be held in a Money&Co. Innovative Finance Individual Savings Account (IFISA), up to the annual ISA limit of £20,000. Such loans offer lenders tax-free income. Our offering is an Innovative Finance ISA (IFISA) that can hold the peer-to-peer (P2P) business loans that Money&Co. facilitates. For the purposes of this article, the terms ISA and IFISA are interchangeable.
So here's our guide to the process:
Step 1: Register as a lender. Go to the login page, and go through the process that the law requires us to effect. This means we have to do basic checks on you to comply with money-laundering and other security requirements.
Step 2: Put money into your account. This is best done by electronic transfer. We can also process paper cheques drawn in favour of Denmark Square Limited, the parent company of Money&Co.
Step 3: Buy loans in the loan market. Once you've put cash in your account it will sit there – and it won't earn interest until you've bought a piece of a loan. It's this final step that requires lenders and IFISA investors to be pro-active. Just choose some loans – all loans on the Money&Co. site can be held in an IFISA – and your money will start earning tax-free interest.
The ISA allowance for 2020/21 is unchanged from last tax year at £20,000, allowing a married couple to put £40,000 into a tax-free environment. Over three years, an investment of this scale in two Money&Co. Innovative Finance ISAs would generate £8,400 of income completely free of tax. We're assuming a 7 per cent return, net of charges and free of tax here.
Once you have made your initial commitment, you might then consider diversifying – buying a spread of loans. To do this, you can go into the "loans for sale" market. All loans bought in this market also qualify for IFISA tax benefits.
Risk: Security, Access, Yield
Do consider not just the return, but the security and the ease of access to your investment. We write regularly about these three key factors. Here's one of several earlier articles on security, access and yield.
---
---