UK FinTechs Offer Rosy Picture – Plus Loan Offer Latest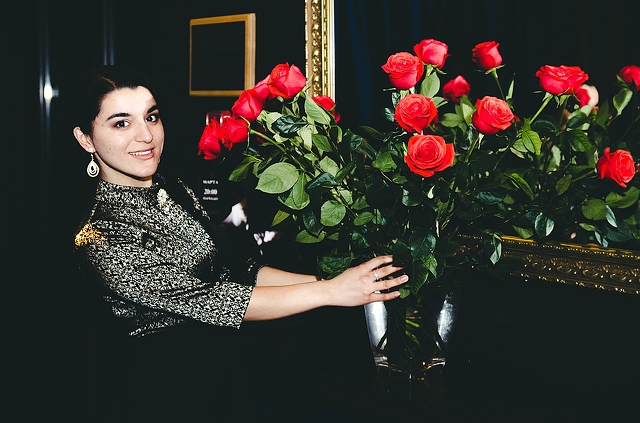 Regular visotors to this News section will be well aware of the boom in interest and in funding for the financial technology (FinTech) sector. Our friends at Finextra look at recent data on the the fortunes of contemporary UK FinTechs. It's a mixed bag, but a broadly positive picture.

After a whirlwind decade that has seen more than 1,000 startups launched and go on to raise over £11 billion between them, the UK fintech scene is starting to mature, with investment in early-stage rounds slowing and the number of companies founded declining as investors focus their bets on established players that are expected to make it big, suggests new analysis.
Claurus Investments has researched all of the 1100-plus fintech companies founded in the UK since 2009 that had received at least one round of funding by the end of 2020.
These firms have raised £11.4 billion between them and have a current total valuation of £86 billion, employing 57,000 people.
Clarus estimates that just 150 of the total 1100 venture capital backed companies scrutinised will create any meaningful value. States the report: "We should not be surprised if the others disappear."
Digging deeper, pre-season A funding peaked in 2018 at £265 million, while the annual number of new companies founded in 2019 and 2020 was less than half that of in the years 2015 to 2018.
Claurus suggests that this indicates that the rate of new innovation has slowed with the focus of investors shifting to players seen as long-term winners, which are now attracting huge later-stage rounds, such as Revolut's recent £580 million raise.
Meanwhile, UK fintech startups are showing good staying power: For the companies at least three years old, 60% are continuing and have received funding in the last three years. Another 18% are operating but have not received funding in the last three years. Just 15% have closed, with the rest having seen a exit of some kind.
The second tranche of the Fleetwood Legal £250,000 loan offering is now 14 per cent filled. The loan offering is rated A with a yield of 8 per cent and a 12-month term. Please note that 'Fleetwood Legal' is a code name for commercial reasons.
Money&Co. lenders have been funding legal claims since May 2019.  Over that period, and despite the issues that affected the courts at the start of the pandemic, all of the money lent has been returned to our lenders with an average rate of interest of 7.85% before fees.Fleetwood  Legal (FL) has an A rating from our credit committee and offers a yield of eight per cent over its one-year term. Below we offer an extract from our credit analysis. Readers wishing to see the full note and to subscribe to this offer must log in (or register if you are a first-time lender).
Historical Performance And IFISA Process Guide
Money&Co. lenders have achieved an average return of more than 8 per cent gross (before we deduct our one per cent fee). 
That figure is the result of over £24 million of loans facilitated on the site, as we bring individuals looking for a good return on capital together with carefully vetted small companies seeking funds for growth. Bear in mind that lenders' capital is at risk. Read warnings on site before committing capital.
Money&Co. has been lending for over 5 years and has only had two bad debts so far, representing a bad debt rate of 0.03 per cent per annum.
All loans on site are eligible to be held in a Money&Co. Innovative Finance Individual Savings Account (IFISA), up to the annual ISA limit of £20,000. Such loans offer lenders tax-free income. Our offering is an Innovative Finance ISA (IFISA) that can hold the peer-to-peer (P2P) business loans that Money&Co. facilitates. For the purposes of this article, the terms ISA and IFISA are interchangeable.
So here's our guide to the process:
Step 1: Register as a lender. Go to the login page, and go through the process that the law requires us to effect. This means we have to do basic checks on you to comply with money-laundering and other security requirements.
Step 2: Put money into your account. This is best done by electronic transfer. We can also process paper cheques drawn in favour of Denmark Square Limited, the parent company of Money&Co.
Step 3: Buy loans in the loan market. Once you've put cash in your account it will sit there – and it won't earn interest until you've bought a piece of a loan. It's this final step that requires lenders and IFISA investors to be pro-active. Just choose some loans – all loans on the Money&Co. site can be held in an IFISA – and your money will start earning tax-free interest.
The ISA allowance for 2020/21 is unchanged from last tax year at £20,000, allowing a married couple to put £40,000 into a tax-free environment. Over three years, an investment of this scale in two Money&Co. Innovative Finance ISAs would generate £8,400 of income completely free of tax. We're assuming a 7 per cent return, net of charges and free of tax here.
Once you have made your initial commitment, you might then consider diversifying – buying a spread of loans. To do this, you can go into the "loans for sale" market. All loans bought in this market also qualify for IFISA tax benefits.
Risk: Security, Access, Yield
Do consider not just the return, but the security and the ease of access to your investment. We write regularly about these three key factors. Here's one of several earlier articles on security, access and yield.
---
---