Nicola Horlick on the "Robber Banks"

---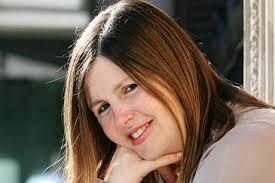 Daylight robbery - on the high street!
It's no surprise that the crowdfunding is expanding so rapidly. Last week, I pointed out the shocking fact that by leaving money on deposit with banks and building societies, British savers and investors £57 billion a year worse off, because of lost interest. Call it "The Great Savings Robbery" if you will – or maybe we should rename the institutions Britain's "Robber Banks".
The UK – perhaps not surprisingly - is the world's fast-growing crowdfunding market, according to CrowdDataCentre (CDC), a site that monitors the growth of global crowdfunding. CDC also says that crowdfunding worldwide raised $133 million (£78 million) in the first quarter of the year. worldwide CDC's founder, Barry James: "We have been able to track about 22,000 new projects which are raising funds at any one time but we reckon that this is only half of all activity around the world. The industry is growing at 10 times the rate of Moore's Law of computing power that has revolutionised business sand society."
"It's time for savers to look for
better returns on their cash"
Liam Collins, senior researcher at the National Endowment for Science Technology and the Arts (Nesta), explains that a combination of modern technology and the financial crisis has made the crowdfunding market ripe: "We've seen phenomenal growth in the number of platforms over the last five years, across every type from reward-based crowdfunding to peer-to-peer lending. Crowdfunding has proved immensely popular, both in the UK and globally, and these figures show that this trend is set to continue." Crowdfunding is just one aspect of the alternative finance market, which has rocketed over the last few years. Nesta estimates that almost £1 billion was raised by alternative finance companies in 2013 in the UK, and the organisation predicts that this will rise to £1.6 billion in 2014.
Banks are taking the money that we leave on deposit, paying us a small amount of interest and then they are lending it to companies at a much higher rate of interest and keeping the difference. They have huge overheads – bricks and mortar and enormous numbers of people propping up antiquated systems, which can't cope with money flows.
The new generation of alternative finance companies are using the internet to execute their business and have low costs, thus passing much more back to lenders.
The Great Savings Robbery has been going on for far too long and it is time for savers to look for better returns on their cash.
---
---
FOLLOW NICOLA ON TWITTER