Minibond Investment a Sweet Deal for the Crowd

---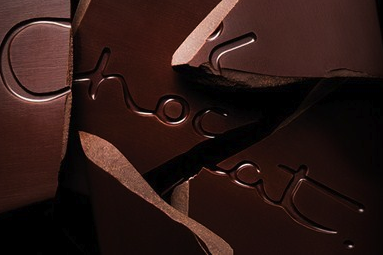 Hotel Chocolat is a great British success story. Between 2008 and 2013, when other retailers languished, it increased its number of stores by 174 per cent. Part of the funding for this expansion came from devotees of the brand, who invested in its first Chocolate Bond. Last week, it closed two more bonds; the Hotel Chocolat Bond, yielding 7.25 per cent with interest payable in Hotel Chocolat cards and the Tasting Club Bond, yielding 7.33 per cent with interest payable in boxes of the company's delicious chocolates. This is an example of a mini-bond - and research commissioned by Capita predicts that the mini-bond market in the UK will grow from £1 billion last year to £8 billion by 2017.
Mini-bonds have long been used by German companies to fund their growth. Part of the strength of the German economy is attributed to the Mittelstand, the equivalent of our SMEs. It is estimated that the Mittelstand employs 70 per cent of Germany's workforce (the German economics and technology minstry offers much more detail here). German savers have recognized that investing in mini-bonds cuts out the banks and gives them a better return on their money.
German and Italian successes pave way for UK SMEs...
Mini-bonds have also become popular with SME companies in Italy after the banking crisis. The success of mini-bonds in Germany and Italy underlines the potential for UK SMEs to fund their growth in this way.
Mini-bonds allow companies to borrow substantial sums of money for a fixed term, usually three or five years. Investors receive regular interest payments and then the capital is returned at the end of the loan period. Mini-bonds are not tradable on an exchange, and so investors have to be prepared to leave their money in the bond for the full term. In the UK, mini-bonds can be included in SIPPs, but not ISAs (although this may change following a period of public consultation that is about to begin over including private company loans in ISAs).
In the current environment, where interest rates remain extremely low and government bond yields are also very slim, mini-bonds offer an attractive source of income for savers. In addition to Hotel Chocolat, John Lewis, the Jockey Club and upmarket travel company, Mr. & Mrs. Smith, have issued mini-bonds. Offering interest in kind is a bit of gimmick and, if the market is to grow as predicted by the Capita research, companies will have to make cash interest payments.
...but borrowers will have to make cash payments
Money&Co.'s loans are amortising term loans, so a company borrowing for five years will make 60 equal monthly payments (part capital and part interest) to investors. Learn how to leand by clicking here. There are many companies that would prefer to borrower for a fixed term - and so Money&Co. will be entering the mini-bond market shortly. Watch this space!
---
---
FOLLOW NICOLA ON TWITTER