Where Angels, Individuals and Businesses Come Together

---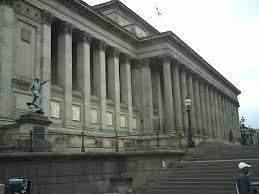 Crowdfunding in civic splendour
I took part in a panel discussion at the International Festival of Business in Liverpool last week. The event was organized by the UK Business Angel Association. Their "Investment Summit" was held in the magnificent surroundings of St. George's Hall. I shared the platform with a number of crowdfunding experts and the hall was packed with investors keen to understand more about this rapidly growing area of financial services. Crowdfunding is where individuals come together to fund a project or business.
Private-company investing is now for everyone, not just the rich
The first speaker explained that there were three types of crowdfunding; rewards-based, equity and debt. Rewards-based crowdfunders, like Kickstarter, allow individuals to fund projects, such as the making of a short film, in return for a reward such as a ticket for a screening of the film. Equity crowdfunders, such as Seedrs, find individuals looking to buy shares in nascent businesses. Debt crowdfunders, such as Money&Co., allow individuals looking for a better rate of interest on their cash to lend to companies that need cash to grow. Crowdfunding is making a big difference to the British economy. Smaller companies are finally getting access to the capital that they need to expand.
During the panel session, I was asked how much of an individual's portfolio should be invested in equity- or debt-crowdfunded investments and my response was 20 per cent.

Equity investment often has tax relief attached, so the overall risk to the investor is reduced. Debt does not attract tax relief, but is intrinsically safer than equity. The one negative about investing in this area is that there is a lack of liquidity - so if you want your money back quickly, you are likely to have to wait for several years. We have created a "loan market" on the Money&Co. site. As the number of loans funded grows, this will allow investors to sell all or part of a loan they have helped to fund.
In St. George's Hall in Liverpool, there was an extraordinary mix of people. Some were there to get investment ideas, some were there to find investment for their businesses, some were running online financial businesses, and some were representing more traditional financial businesses. All agreed that crowdfunding is helping to make capital available to companies and that the rapid growth that the sector has experienced over the last couple of years was likely to continue.
I was talking to an academic the other day about crowdfunding. He said that research showed that only 3 per cent of the UK population had ever heard of the concept. Most crowdfunding sites having a minimum investment of only £100, so anyone who has savings can participate. That is one of the things that I love about it. Rather than private-company investing being reserved exclusively for the very rich, everyone can now participate. My mission is to make sure that everyone has heard of crowdfunding.
---
---
FOLLOW NICOLA ON TWITTER