Time To Start Squirelling Away For That Pension Fund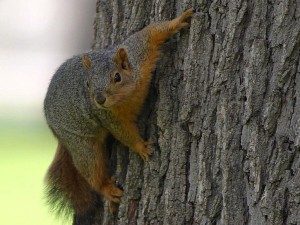 I have long believed that forcing people to buy annuities was unfair, and was a poor way for pensions to be invested. And so the government's decision to remove the compulsion to buy an annuity at age 75 and, indeed, to allow anyone over 55 to take their pension money and invest it for themselves, is very welcome.
Of course, one downside of taking the money at 55 is that only a quarter of it will be tax-free. The Treasury is looking excitedly to a tax windfall over the next couple of years as it is predicted that savers, disgruntled with the returns that have been achieved by pension providers, will rush to take their money out and are prepared to take the tax hit in the near term. The big question, however, is how will they invest this money?
When the announcement was made in the Budget earlier this year that the government wanted to give individuals responsibility for their own pension savings, there were dark warnings in the financial press about how the money would find its way into the luxury cruise market and the housing market in Spain, leaving pensioners with reduced income relative to what they might have had.
I find that a patronizing view and totally contrary to what I have heard from potential Money&Co. lenders looking to take their money out of their existing pension arrangements as I have travelled around Britain over the last few months. A whole group of people who did little in the way of investing before are now embarked on a journey to find out more about how they can invest their money safely.
I'll soon post the second part of this blog, with my views on what individual savers and investors – and the government – should do. 
Meanwhile, entering our 10 Grand Treasure Hunt might help. A £10,000 windfall has to be a good thing… good luck.
---
---