Advisers Take Note: P2P Set To Be Mainstream Asset Choice

---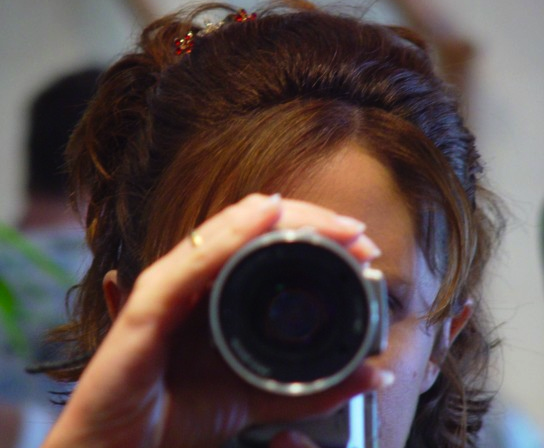 Today, we offer a glimpse of the future. Our friends at Professional Adviser - always an informative read - run a far-sighted opinion piece from a member of the crowdfunding sub-sector of the "alternative" finance community. The author believes, as we do at Money&Co., that peer-to-peer (P2P) loans are a key part of mainstream finance. In short, P2P is the future for income-hungry investors with an understanding of and a tolerance for risk.That transformation will occur once investment advisers understand the benefits and risks of 2P loans – still seen by many as a new asset class.Please read on:
It can be difficult to see how peer-to-peer lending platforms fit into traditional investment advice, since peer-to-peer lending providers often seek to do business directly with investors and borrowers via crowdfunding loans through their online platforms.At the same time, however, peer-to-peer lending platforms may represent an opportunity for advisers to provide clients with alternative investment options offering the potential for higher returns. Consequently, advisers cannot afford to ignore the space peer-to-peer lending now occupies in the modern financial landscape. In order for advisers and peer-to-peer lending platforms to work together there has to be an effort by the platforms to make the investment potential as obvious and accessible as possible.Until recently, most peer-to-peer lending platforms had been happy to cater to an audience of sophisticated, risk-conscious, self-directed investors. For such people, the potential returns offered by peer-to-peer lending have made it a natural choice.If peer-to-peer lending platforms do want to reach a wider client base via the adviser community, though, they will need to let advisers know they want to do business. The key here is sharing information and overcoming a natural caution advisers may have for alternative investments outside of their traditional sphere of expertise.Peer-to-peer lending platforms must work to ensure advisers understand the products on offer, along with the associated risks and rewards so they can relay details to their clients to make an informed decision. Importantly, this information has to be clear and assume no prior knowledge of the asset class.As advisers may also be new to this form of investing, there will be a natural level of caution - and a need to understand the relationship of risk and reward benchmarked against the other investments they can potentially offer their clients.That way, investors benefit from the expertise of advisers; the advisers benefit from the opportunities and flexibility offered by peer-to-peer lending platforms; and the platforms benefit from the established relationships investors have with their advisers.
The full article is available here.

All loans on site are eligible to be held in a Money&Co. Innovative Finance Individual Savings Account (ISA), up to the annual ISA limit of £20,000. Such loans offer lenders tax-free income.
A Process Guide To Innovative Finance ISA Investment
Our offering is an Innovative Finance ISA (IFISA) that can hold the peer-to-peer (P2P) business loans that Money&Co. facilitates. For the purposes of this article, the terms ISA and IFISA are interchangeable.So here's our guide to the process:
Step 1: Register as a lender. Go to the login page, and go through the process that the law requires us to effect. This means we have to do basic checks on you to comply with money-laundering and other security requirements.
Step 2: Put money into your account. This is best done by electronic transfer. We can also process paper cheques drawn in favour of Denmark Square Limited, the parent company of Money&Co.
Step 3: Buy loans in the loan market. Once you've put cash in your account it will sit there - and it won't earn interest until you've bought a piece of a loan. It's this final step that requires lenders and IFISA investors to be pro-active. Just choose some loans - all loans on the Money&Co. site can be held in an IFISA - and your money will start earning tax-free interest.
The ISA allowance for 2018/19 is unchanged from last tax year at £20,000, allowing a married couple to put £40,000 into a tax-free environment. Over three years, an investment of this scale in two Money&Co. Innovative Finance ISAs would generate £8,400 of income completely free of tax. We're assuming a 7 per cent return, net of charges and free of tax here.Once you have made your initial commitment, you might then consider diversifying - buying a spread of loans. To do this, you can go into the "loans for sale" market. All loans bought in this market also qualify for IFISA tax benefits.

Risk: Security, Access, Yield
Do consider not just the return, but the security and the ease of access to your investment. We write regularly about these three key factors.
Here's one of several earlier articles on security, access and yield.
---
---