Market In Crypto Assets Is Maturing – Plus IFISA Process Guide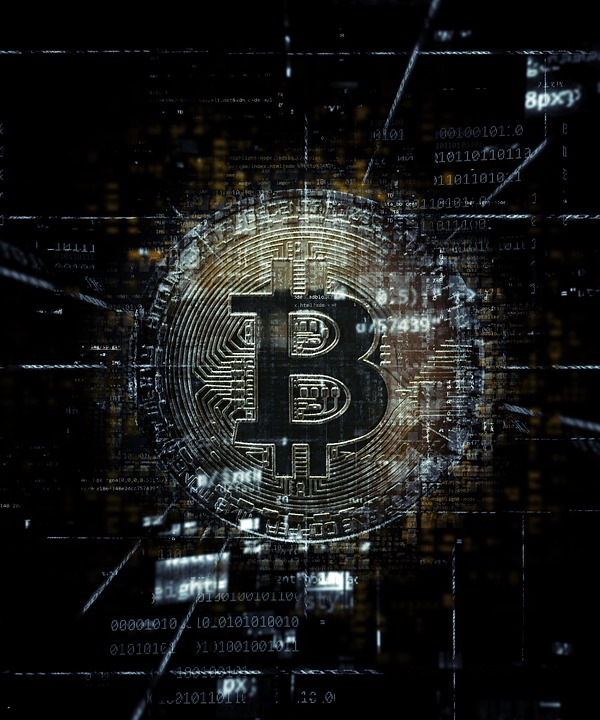 As the new week begins, the once-irresistible rise of Bitcoin, the leading cryptocurrency, hits a six-week low of around $3,400. That's a decline of over 70 per cent from a year ago at $11,500 levels. Anyone buying Bitcoin in mid-December 2017, just over 13 months ago, would have seen an even more painful decline as Bitcoin traded at over $20,000 for a brief period back then. The grizzly detail is available here.
At the height of their fame (or should that term be "notoriety"?) cryptocurrencies, with Bitcoin in the vanguard, were heralded as the future of commerce. Some peer-to-peer (P2P) platforms have adopted cryptocurrencies and will facilitate loans denominated in them. At Money&Co., we see the usefulness of cryptocurrencies and blockchain technology (especially for STOs – digital tokens backed by the issuing company's assets). The decline in cryptocurrency prices can be seen as a good thing in this light, as it may drive the speculative froth from the market. We're monitoring the situation as Money&Co. approaches the £15 million mark in terms of loans facilitated. This whole market, as it matures, is definitely one to watch.
Meanwhile, our friends at P2PFN look at the latest round of catch-up from mainstream regulators dealing with this market. One could argue that the FCA's interest and action are further signs of a maturing market.

THE FINANCIAL Conduct Authority (FCA) has launched a consultation outlining its regulatory approach to cryptoassets which could impact peer-to-peer lenders working in this space.
It follows a report from the government's cryptoassets taskforce last year, which alongside the FCA, said it would look to extend anti-money laundering rules (AML) to firms dealing in cryptocurrencies and related assets.
Separately, the FCA is seeking views on its approach to the sector.
It outlines three types of cryptos: exchange tokens that are not issued or backed by any central authority and are designed as a means of exchange such as Bitcoin or Ethereum; security tokens that give an investor a share or exposure to a debt instrument linked to a particular business; and utility tokens that give access to a particular product or service in return for investment.
The FCA said exchange tokens come outside of its regulatory perimeter but adds that they may come under the future AML rule changes.
"For example, if you are an exchange, and all you do is facilitate transactions of Bitcoins, Ether, Litecoin or other exchange tokens between participants, you are not carrying on a regulated activity," the FCA said.
"This is in line with our approach to other investment-like products that remain outside our regulatory perimeter, like assets that some might consider having speculative value such as fine wine or art.
A Process Guide To Innovative Finance ISA Investment
All loans on site are eligible to be held in a Money&Co. Innovative Finance Individual Savings Account (IFISA), up to the annual ISA limit of £20,000. Such loans offer lenders tax-free income. Our offering is an Innovative Finance ISA (IFISA) that can hold the peer-to-peer (P2P) business loans that Money&Co. facilitates. For the purposes of this article, the terms ISA and IFISA are interchangeable.
So here's our guide to the process:
Step 1: Register as a lender. Go to the login page, and go through the process that the law requires us to effect. This means we have to do basic checks on you to comply with money-laundering and other security requirements.
Step 2: Put money into your account. This is best done by electronic transfer. We can also process paper cheques drawn in favour of Denmark Square Limited, the parent company of Money&Co.
Step 3: Buy loans in the loan market. Once you've put cash in your account it will sit there – and it won't earn interest until you've bought a piece of a loan. It's this final step that requires lenders and IFISA investors to be pro-active. Just choose some loans – all loans on the Money&Co. site can be held in an IFISA – and your money will start earning tax-free interest.
The ISA allowance for 2018/19 is unchanged from last tax year at £20,000, allowing a married couple to put £40,000 into a tax-free environment. Over three years, an investment of this scale in two Money&Co. Innovative Finance ISAs would generate £8,400 of income completely free of tax. We're assuming a 7 per cent return, net of charges and free of tax here.
Once you have made your initial commitment, you might then consider diversifying – buying a spread of loans. To do this, you can go into the "loans for sale" market. All loans bought in this market also qualify for IFISA tax benefits.
Risk: Security, Access, Yield
Do consider not just the return, but the security and the ease of access to your investment. We write regularly about these three key factors. Here's one of several earlier articles on security, access and yield.
---
---