P2P Investment Trust Struggle Highlights Need To Diversify

---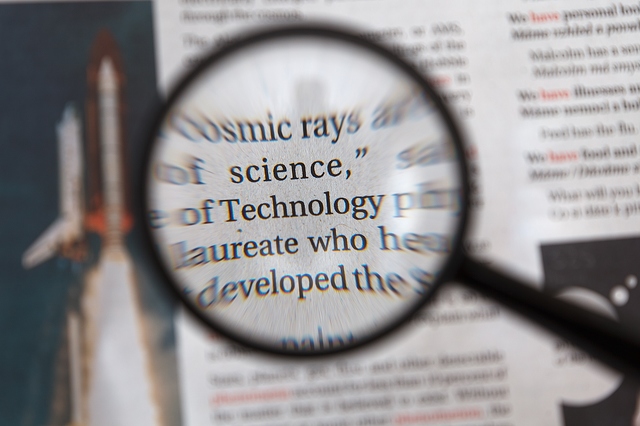 Regular visitors will be aware that we have been reporting regularly on the chequered history of peer-to-peer loan assets when held in the stock-market-listed vehicle that is an investment trust.
Here's an excerpt from a recent report by P2P Finance News:
FUNDING Circle's dedicated investment trust is set to close, raising questions about the future of peer-to-peer lending-focused funds.While P2P platforms themselves have demonstrated impressive growth in recent years, investment trusts have been scaling back their exposure to the sector following poor performance.Victory Park Capital (VPC) Specialty Lending Investments has been winding down its P2P portfolio in favour of balance sheet loans.Meanwhile, the sector's first dedicated fund, P2P Global Investments, has been moving towards different forms of asset-backed finance.

Benefits of Diversification
Later in the piece, P2PFN quotes an industry commentator who notes the benefits of diversification. Few of the routes to "easy diversification" are as beneficial as having your portfolio managed and diversified for you.Neil Faulkner, co-founder of P2P analysis firm 4th Way, argued that many P2P platforms are now doing the job that these funds were set up to do."Many P2P platforms already provide easy diversification, which is the key role of investment trusts, OEICs and unit trusts," Faulkner said.One of our unique selling points at Money&Co. is the fact that we can offer a managed portfolio of peer-to-peer (P2P) loans. By having exposure to a range of our carefully vetted loans you can reduce risk.
See our video explaining the process of lending.

Diversifying Through Our Managed Portfolio
Clients of the Money&Co. Portfolio Service have access to loans with a typical fixed return of 7 per cent, without the need to manage a portfolio of loans. You will receive a quarterly statement with detail of what is held in the portfolio and all transactions during the quarter.
Money&Co. loans are typically asset-backed, meaning Money&Co. has a charge on behalf of its lenders over an asset, usually a property. Money&Co. will ensure that there is sufficient headroom to allow for any financial shocks and that it will be able to recover lenders funds if the borrower is in default. Nonetheless, lenders must understand that their capital is at risk.

A Process Guide To Innovative Finance ISA Investment
Money&Co. lenders have achieved an average return of more than 8 per cent gross (before we deduct our one per cent fee). That figure is the result of almost £15 million of loans facilitated on the site, as we bring individuals looking for a good return on capital together with carefully vetted small companies seeking funds for growth. Bear in mind that lenders' capital is at risk. Read warnings on site before committing capital.All loans on site are eligible to be held in a Money&Co. Innovative Finance Individual Savings Account (IFISA), up to the annual ISA limit of £20,000. Such loans offer lenders tax-free income.
Our offering is an Innovative Finance ISA (IFISA) that can hold the peer-to-peer (P2P) business loans that Money&Co. facilitates. For the purposes of this article, the terms ISA and IFISA are interchangeable.So here's our guide to the process:
Step 1: Register as a lender. Go to the login page, and go through the process that the law requires us to effect. This means we have to do basic checks on you to comply with money-laundering and other security requirements.
Step 2: Put money into your account. This is best done by electronic transfer. We can also process paper cheques drawn in favour of Denmark Square Limited, the parent company of Money&Co.
Step 3: Buy loans in the loan market. Once you've put cash in your account it will sit there - and it won't earn interest until you've bought a piece of a loan. It's this final step that requires lenders and IFISA investors to be pro-active. Just choose some loans - all loans on the Money&Co. site can be held in an IFISA - and your money will start earning tax-free interest.
The ISA allowance for 2019/20 is unchanged from last tax year at £20,000, allowing a married couple to put £40,000 into a tax-free environment. Over three years, an investment of this scale in two Money&Co. Innovative Finance ISAs would generate £8,400 of income completely free of tax. We're assuming a 7 per cent return, net of charges and free of tax here.Once you have made your initial commitment, you might then consider diversifying - buying a spread of loans. To do this, you can go into the "loans for sale" market. All loans bought in this market also qualify for IFISA tax benefits.

Risk: Security, Access, Yield
Do consider not just the return, but the security and the ease of access to your investment. We write regularly about these three key factors.
Here's one of several earlier articles on security, access and yield.
---
---