Principled Regulation The Key For Alternative Assets - Plus Loan Latest

---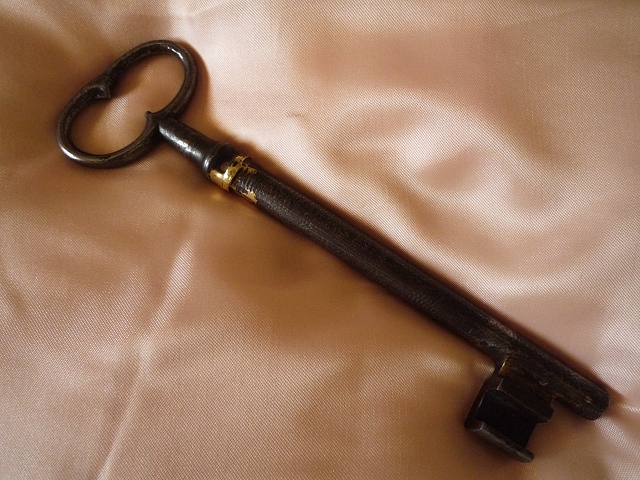 Today, we offer an excerpt from an interesting take on regulation from our American cousins.
This opinion, piece, in Forbes magazine,
deals with the regulation of digital assets and financial synthetics – but it offers a different way of looking at things during a period of change in the regulation of financial markets, including alternative finance. The Churchill quotation is a beauty.

Principles-based regulation involves moving away from detailed, prescriptive rules and relying more on high-level, broadly-stated principles to set standards for regulated firms and products. Companies will then be responsible for finding the most efficient way of satisfying those standards. Such an approach affords greater flexibility to the tech sector. It will also enable the CFTC to stay ahead of the curve by reacting more quickly to changes in technology and the marketplace. A more principles-based approach can help reduce the need for volumes of regulations that seek to dictate every aspect of a firm's behavior. As Winston Churchill put it, "If you make 10,000 regulations, you destroy all respect for the law." Yet Titles 12 and 17 of the U.S. Code of Federal Regulations?which together cover banking, securities, and derivatives regulation?now total over 13,000 pages. It is important to recognize that principles-based regulation is not a euphemism for "deregulation" or a "light-touch" approach?far from it. Principles-based regulation is a different way of achieving the same regulatory outcomes as rules-based regulation. But it simply does so in what is, in many cases, a more efficient and flexible manner. That flexibility also prevents subversion of those outcomes through the kind of loopholes that revealed the inherent vulnerability of rules-based regulation in the run up to the financial crisis. Of course, in practice, it is rare for to have either a purely principles-based or a purely rules-based regulation. Rather, they represent two ends of the regulatory spectrum. Every principles-based regulatory regime has some rules, and every rules-based regime has some element of principle. For this reason, we frequently see hybrid regulatory systems of principles and rules. The appropriate mix of each will depend on a number of factors, such as the regulatory objective, maturity of the market, the characteristics of market participants, and quality of the regulator.

Loans Latest
Mar-Key 6,
rated A+, is 30 per cent filled at the time of writing. The yield on offer is 7 percent. Platform lending of the kind we facilitate here at Money&Co. can be a lucrative activity. The average yield achieved by our registered lenders over more than five years of loan facilitation on this platform is more than 8 per cent, before we deduct our one per cent charge. That return has handsomely outperformed retail price inflation, which has averaged around two per cent over this time.
Of course, there's no profit without risk. We vet potential borrowers extremely carefully, but there is a bad debt rate, albeit a small one, of an annualised 0.04 per cent across five years and some £19 million of loans. We make a point of highlighting the risk that comes with P2P – see the foot of this article for a full examination of risk, access and yield provisions, the risk warnings on the Home Page, in FAQs and elsewhere on site.
Historical Performance And IFISA Process Guide
Money&Co. lenders have achieved an average return of more than 8 per cent gross (before we deduct our one per cent fee).
That figure is the result of over £19 million of loans facilitated on the site, as we bring individuals looking for a good return on capital together with carefully vetted small companies seeking funds for growth. Bear in mind that lenders' capital is at risk. Read warnings on site before committing capital.
Money&Co. has been lending for over 5 years and has only had one bad debt so far, representing a bad debt rate of 0.03 per cent per annum.
All loans on site are eligible to be held in a Money&Co. Innovative Finance Individual Savings Account (IFISA), up to the annual ISA limit of £20,000. Such loans offer lenders tax-free income.
Our offering is an Innovative Finance ISA (IFISA) that can hold the peer-to-peer (P2P) business loans that Money&Co. facilitates. For the purposes of this article, the terms ISA and IFISA are interchangeable.So here's our guide to the process:
Step 1: Register as a lender. Go to the login page, and go through the process that the law requires us to effect. This means we have to do basic checks on you to comply with money-laundering and other security requirements.
Step 2: Put money into your account. This is best done by electronic transfer. We can also process paper cheques drawn in favour of Denmark Square Limited, the parent company of Money&Co.
Step 3: Buy loans in the loan market. Once you've put cash in your account it will sit there - and it won't earn interest until you've bought a piece of a loan. It's this final step that requires lenders and IFISA investors to be pro-active. Just choose some loans - all loans on the Money&Co. site can be held in an IFISA - and your money will start earning tax-free interest.
The ISA allowance for 2019/20 is unchanged from last tax year at £20,000, allowing a married couple to put £40,000 into a tax-free environment. Over three years, an investment of this scale in two Money&Co. Innovative Finance ISAs would generate £8,400 of income completely free of tax. We're assuming a 7 per cent return, net of charges and free of tax here.Once you have made your initial commitment, you might then consider diversifying - buying a spread of loans. To do this, you can go into the "loans for sale" market. All loans bought in this market also qualify for IFISA tax benefits.

Risk: Security, Access, Yield
Do consider not just the return, but the security and the ease of access to your investment. We write regularly about these three key factors.
Here's one of several earlier articles on security, access and yield.
---
---