Equity Crowdfunding Deal In Crisis – Plus Loan Latest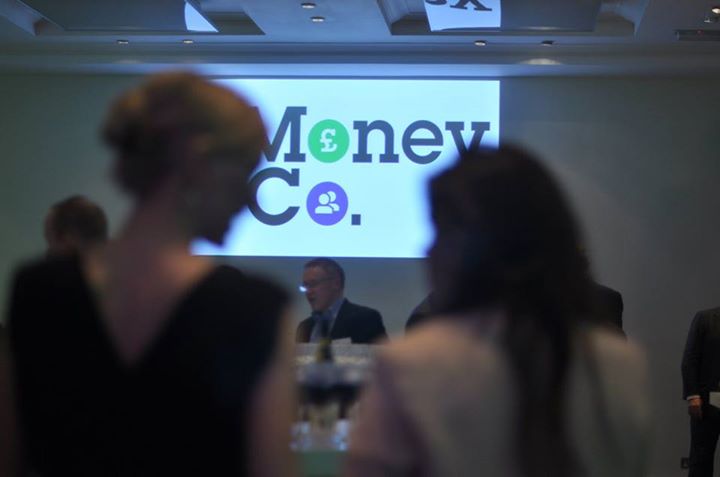 The equity side of crowdfunding is in crisis, with the proposed merger between Seedrs and Crowdcube subject to high levels of scrutiny. Both parties to the deal say the success of the merger is crucial to their continued survival.
To offer a little context, we set out an excerpt from an earlier News item on euity crowdfunding – the other side of the fence from marketplace or P2P loans.
It's worth reminding readers of the difference between equity and debt crowdfunding – the loans that are offered on this site for example. Here, Money&Co. CEO, Nicola Horlick, explains the pluses and minuses in a recent column in CityA.M.
"The risks to individuals investing in startups are considerable. Fifty per cent of UK startups fail and the FCA has warned that individuals investing in them through an equity crowdfunding site have a high probability of losing all of their money. This is not true of debt sites like mine. Companies that borrow money via Money&Co. must have a minimum of three years' filed accounts and must have been profitable in their last year of operation.
We take a first-ranking debenture over all of the assets of the company and any pre-existing secured debt must be discharged. We will allow a company to have a facility from an invoice discounter, however, as this is helpful to its cash flow. None of the companies that have borrowed via Money&Co. so far have missed a monthly repayment. It is inevitable that there will be some bad debts eventually, but we estimate that this will not exceed 1 per cent of monies lent."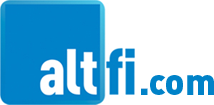 The Competition and Markets Authority (CMA) has put a potential spanner in the works for the planned takeover of Seedrs by fellow crowdfunding platform Crowdcube.
In a notice published yesterday, the CMA said the proposed merger "may be expected to result in a substantial lessening of competition (SLC) within the supply of equity crowdfunding platforms to SMEs and investors in the UK."
The provisional findings proposed "the only effective remedy is likely to be a prohibition of the merger." 
Following an investigation, the CMA has determined that the merger will see the new company hold a combined share of between 90 to 100 per cent of the equity crowdfunding market in the UK.
On the provisional findings of the CMA, executive chairman and co-founder of Seedrs, Jeff Lynn wrote: "The UK Competition and Markets Authority (CMA) published its provisional findings on our proposed merger with Crowdcube today, and they demonstrate that the CMA remains determined to block this transaction."
"We are deeply disappointed with these findings, and we firmly disagree with the CMA's view that this would be an anti-competitive transaction. We believe strongly and unreservedly that this merger would have a highly positive outcome for British small businesses, helping to provide vital funding for thousands of ambitious companies in the future."
Both Seedrs and Crowdcube also recently said that the merger is vital to their survival.
Latest Loan Offer
The latest loan offer on site has an A-rating and an annual rate of interest of 7 per cent.  The term of the loan is 12 months. The offer, just launched, is now 67 per cent filled.
Historical Performance And IFISA Process Guide
Money&Co. lenders have achieved an average return of more than 8 per cent gross (before we deduct our one per cent fee). 
That figure is the result of over £20 million of loans facilitated on the site, as we bring individuals looking for a good return on capital together with carefully vetted small companies seeking funds for growth. Bear in mind that lenders' capital is at risk. Read warnings on site before committing capital.
Money&Co. has been lending for over 5 years and has only had two bad debts so far, representing a bad debt rate of 0.03 per cent per annum.
All loans on site are eligible to be held in a Money&Co. Innovative Finance Individual Savings Account (IFISA), up to the annual ISA limit of £20,000. Such loans offer lenders tax-free income. Our offering is an Innovative Finance ISA (IFISA) that can hold the peer-to-peer (P2P) business loans that Money&Co. facilitates. For the purposes of this article, the terms ISA and IFISA are interchangeable.
So here's our guide to the process:
Step 1: Register as a lender. Go to the login page, and go through the process that the law requires us to effect. This means we have to do basic checks on you to comply with money-laundering and other security requirements.
Step 2: Put money into your account. This is best done by electronic transfer. We can also process paper cheques drawn in favour of Denmark Square Limited, the parent company of Money&Co.
Step 3: Buy loans in the loan market. Once you've put cash in your account it will sit there – and it won't earn interest until you've bought a piece of a loan. It's this final step that requires lenders and IFISA investors to be pro-active. Just choose some loans – all loans on the Money&Co. site can be held in an IFISA – and your money will start earning tax-free interest.
The ISA allowance for 2020/21 is unchanged from last tax year at £20,000, allowing a married couple to put £40,000 into a tax-free environment. Over three years, an investment of this scale in two Money&Co. Innovative Finance ISAs would generate £8,400 of income completely free of tax. We're assuming a 7 per cent return, net of charges and free of tax here.
Once you have made your initial commitment, you might then consider diversifying – buying a spread of loans. To do this, you can go into the "loans for sale" market. All loans bought in this market also qualify for IFISA tax benefits.
Risk: Security, Access, Yield
Do consider not just the return, but the security and the ease of access to your investment. We write regularly about these three key factors. Here's one of several earlier articles on security, access and yield.
---
---