Tax Year-End: One Gone, But Last 7% Yield A+ Loan Still On Offer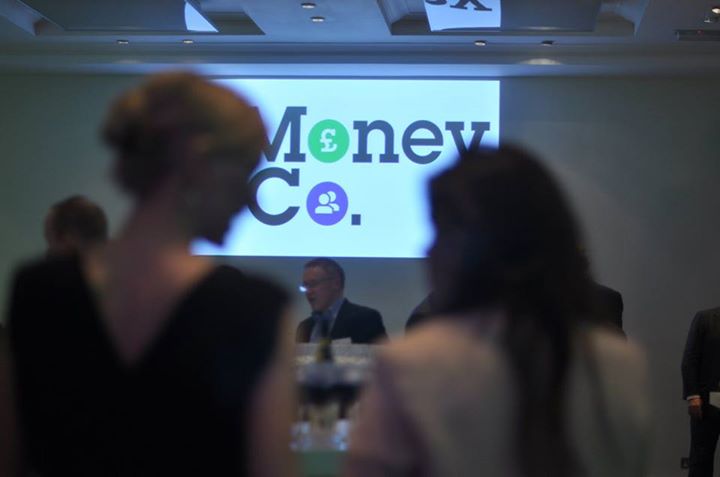 Bonnington Law is now filled, but there's still one more loan offering, rated A+ on site. The Mar-Key Group loan has a duration of two years with a gross yield of seven per cent. It's 46 per cent filled at the time of writing.
The loan is eligible for inclusion in an Innovative Finance ISA. If you do not have a Money&Co. ISA and you would like to open one, please click on the green tab at the side of the home page at www.moneyandco.com and it will take five minutes to open one.  You will need your NI number. You don't have to commit to a loan to qualify for this tax year's ISA allowance – just transfer the money before the end of the tax year.
Mar-Key Group is well-known to Money&Co. Below is an excerpt of its representations to lenders. We have done due diligence on these statements and believe them to be true, though we cannot warrant that they are true.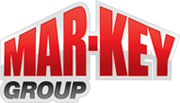 Mar-Key Goup is a  leading supplier of rental structures to the highest quality corporate and sporting events in the UK. Mar-Key are also the only UK manufacturers of larger temporary and permanent aluminium structures. During the pandemic lockdown, events have not been taking place, so the company has focussed heavily on the manufacturing sector with great success. Projects have ranged from Covid related (Morgues, testing, vaccination) to full industrial warehouses completely clad in steel insulated panels. In the case of school classrooms, we are achieving full building control including Part L. Mar-Key is a privately-owned British company based in Bournemouth, Dorset, working throughout the UK and internationally. The company has a strong growth profile with a year-to-date order book of 5m. The growth profile is supported by a strong foundation of annual contracted clients with multiple year security ranging between 3-5 years. In addition, many other jobs occur on a one-off basis each year in the form repeat clients, with Mar-Key boasting a client retention rate in excess of 97% year-on-year. The company has marquee structure assets book valued at 5.68m as of 31/12/2020 and 10m at replacement value. The number of full-time staff members is currently 49, with a senior management team of 12, who have been in place for the past 6 years. Staff retention rates are in excess of 95% year-on-year.
Past History and Growth
The company has scope to increase its sales base through the development of the Industrial and Manufacturing divisions, particularly between December and May each year. The Business has a proven track record of growth whereby the Event sector has sustained momentum and is controlled to circa 10% growth per annum. Industrial and Manufacturing has capacity and scope to produce growth rates between 50-200% per annum in a sustainable manner, balanced with annual phasing of workloads. The fall of sterling against the euro post Brexit has been beneficial to the company as its major competitors are European. This has contributed to the increase in revenues over the last few months and this is an ongoing benefit to the company. Mar-Key Group is the only British company that manufactures large-scale structures onshore. Work with Tesco continues to grow and with the demand for temporary structures being driven by store refurbishments and the need for seasonal stockpiling. Looking to the past the company has excelled with a considerably reduced paper loss against forecast with a reasonable EBITDA profit. Going forward we are currently running ahead of forecast while still looking to the future of events returning. Some substantial (high profile) orders have already materialised, and we are starting to see activity across the event sector for later in the year. This brings with it challenges of a different kind. As the events return with annual turnover of circa 7M the company will also see new work in the manufacturing and industrial sector of around 3m which will create expansion. This brings a requirement for increased skilled staffing and CAPEX related items. Hence the request to our long term funding partners at Money and Co.We would recommend accessing our web site at www.mar-key.com where our portfolio can be viewed.
Historical Performance And IFISA Process Guide
Money&Co. lenders have achieved an average return of more than 8 per cent gross (before we deduct our one per cent fee). 
That figure is the result of over £26 million of loans facilitated on the site, as we bring individuals looking for a good return on capital together with carefully vetted small companies seeking funds for growth. Bear in mind that lenders' capital is at risk. Read warnings on site before committing capital.
Money&Co. has been lending for over 5 years and has only had two bad debts so far, representing a bad debt rate of 0.03 per cent per annum.
All loans on site are eligible to be held in a Money&Co. Innovative Finance Individual Savings Account (IFISA), up to the annual ISA limit of £20,000. Such loans offer lenders tax-free income. Our offering is an Innovative Finance ISA (IFISA) that can hold the peer-to-peer (P2P) business loans that Money&Co. facilitates. For the purposes of this article, the terms ISA and IFISA are interchangeable.
So here's our guide to the process:
Step 1: Register as a lender. Go to the login page, and go through the process that the law requires us to effect. This means we have to do basic checks on you to comply with money-laundering and other security requirements.
Step 2: Put money into your account. This is best done by electronic transfer. We can also process paper cheques drawn in favour of Denmark Square Limited, the parent company of Money&Co.
Step 3: Buy loans in the loan market. Once you've put cash in your account it will sit there – and it won't earn interest until you've bought a piece of a loan. It's this final step that requires lenders and IFISA investors to be pro-active. Just choose some loans – all loans on the Money&Co. site can be held in an IFISA – and your money will start earning tax-free interest.
The ISA allowance for 2020/21 is unchanged from last tax year at £20,000, allowing a married couple to put £40,000 into a tax-free environment. Over three years, an investment of this scale in two Money&Co. Innovative Finance ISAs would generate £8,400 of income completely free of tax. We're assuming a 7 per cent return, net of charges and free of tax here.
Once you have made your initial commitment, you might then consider diversifying – buying a spread of loans. To do this, you can go into the "loans for sale" market. All loans bought in this market also qualify for IFISA tax benefits.
Risk: Security, Access, Yield
Do consider not just the return, but the security and the ease of access to your investment. We write regularly about these three key factors. Here's one of several earlier articles on security, access and yield.
---
---