FinTech Earlybird Investors Reap Rich Rewards – Plus Loan Latest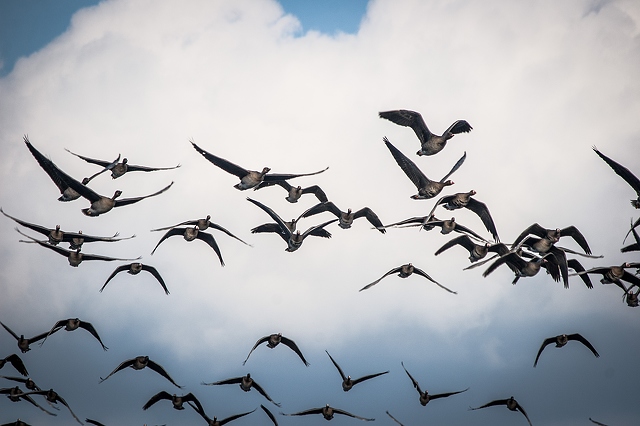 Today we bring news of success for early FinTech investors.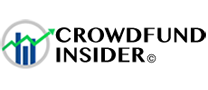 Six early investors in UK stock trading app Freetrade have seen their stakes in the firm surge to be valued at around £1 million after the business saw its valuation increase to over £265 million, according to a report in the Telegraph. The reported returns generated by early investors is what crowdfunding investors would like to experience.
London-based Fintech firm Freetrade had initially launched a £100,000 crowdfunding campaign back in 2016 – which came a few months after the firm was established.
Investors who had backed Freetrade with £18,000 or a bit more during that time have reportedly seen their stakes rise to over £1 million, according to a report from Sifted. One early backer of Freetrade who kept investing more funds into the Fintech as it scaled operations now has a stake valued at around £8.4 million.
Freetrade has notably been one of the beneficiaries of the rise in demand from retail investors who had, earlier this year, pushed the GameStop (GME) share prices and various other so-called "meme stocks."
Freetrade, a commission-free trading app that is regulated by the UK Financial Conduct Authority (FCA) raised a $69 million Series B funding round in March 2021. The firm's investment round was led by Left Lane Capital. The valuation was not disclosed.

Fintech companies are set to win significant market share from banks says JPMorgan's Chase chief Jamie Dimon, who laments the regulatory constraints that hobble banks as they face up to the threat from Big Tech competitors.
In his annual letter to shareholders, Dimon says that it is "completely clear" that many banking products such as payments, deposits and loans are moving out of the banking system to neobanks and non-banks alike.
Dimon acknowledges that many of these new competitors have done a "terrific job" in easing customers' pain points and making digital platforms slick and simple to use. However, they have also benefited from differences in the regulatory playing field
"We should remember that the quantum of risk may not have changed – it just got moved to a less-regulated environment," states Dimon. "And new risks get created. While it is not clear that the rise in nonbanks and shadow banking has reached the point of systemic risk, this trend is accelerating and needs to be assiduously monitored."
To compete, banks need to invest in AI and machine learning tools and accelerate a shift to cloud-based banking, the CEO says. Banks also need to be faster and bolder in how they attack new markets: "Sometimes new markets look too small or appear not to be critical to our customer base – until they are. We intend to be a little more aggressive here."
Dimon is not relying too much on any immediate change in the regulatory envrionment, conceding that banks will just have to adapt their strategies to contend with the hand they have been dealt.
"While I am still confident that JPMorgan Chase can grow and earn a good return for its shareholders, the competition will be intense, and we must get faster and be more creative," Dimon states. "Acquisitions are in our future, and fintech is an area where some of that cash could be put to work.
Latest Loan Offer
The latest loan offer on site has an A+ rating and an annual rate of interest of 7 per cent.  The term of the loan is 24 months. The offer is currently 51 per cent filled.
Historical Performance And IFISA Process Guide
Money&Co. lenders have achieved an average return of more than 8 per cent gross (before we deduct our one per cent fee). 
That figure is the result of over £20 million of loans facilitated on the site, as we bring individuals looking for a good return on capital together with carefully vetted small companies seeking funds for growth. Bear in mind that lenders' capital is at risk. Read warnings on site before committing capital.
Money&Co. has been lending for over 5 years and has only had two bad debts so far, representing a bad debt rate of 0.03 per cent per annum.
All loans on site are eligible to be held in a Money&Co. Innovative Finance Individual Savings Account (IFISA), up to the annual ISA limit of £20,000. Such loans offer lenders tax-free income. Our offering is an Innovative Finance ISA (IFISA) that can hold the peer-to-peer (P2P) business loans that Money&Co. facilitates. For the purposes of this article, the terms ISA and IFISA are interchangeable.
So here's our guide to the process:
Step 1: Register as a lender. Go to the login page, and go through the process that the law requires us to effect. This means we have to do basic checks on you to comply with money-laundering and other security requirements.
Step 2: Put money into your account. This is best done by electronic transfer. We can also process paper cheques drawn in favour of Denmark Square Limited, the parent company of Money&Co.
Step 3: Buy loans in the loan market. Once you've put cash in your account it will sit there – and it won't earn interest until you've bought a piece of a loan. It's this final step that requires lenders and IFISA investors to be pro-active. Just choose some loans – all loans on the Money&Co. site can be held in an IFISA – and your money will start earning tax-free interest.
The ISA allowance for 2020/21 is unchanged from last tax year at £20,000, allowing a married couple to put £40,000 into a tax-free environment. Over three years, an investment of this scale in two Money&Co. Innovative Finance ISAs would generate £8,400 of income completely free of tax. We're assuming a 7 per cent return, net of charges and free of tax here.
Once you have made your initial commitment, you might then consider diversifying – buying a spread of loans. To do this, you can go into the "loans for sale" market. All loans bought in this market also qualify for IFISA tax benefits.
Risk: Security, Access, Yield
Do consider not just the return, but the security and the ease of access to your investment. We write regularly about these three key factors. Here's one of several earlier articles on security, access and yield.
---
---