"Online Start-Ups Usurp Banks" - FT

---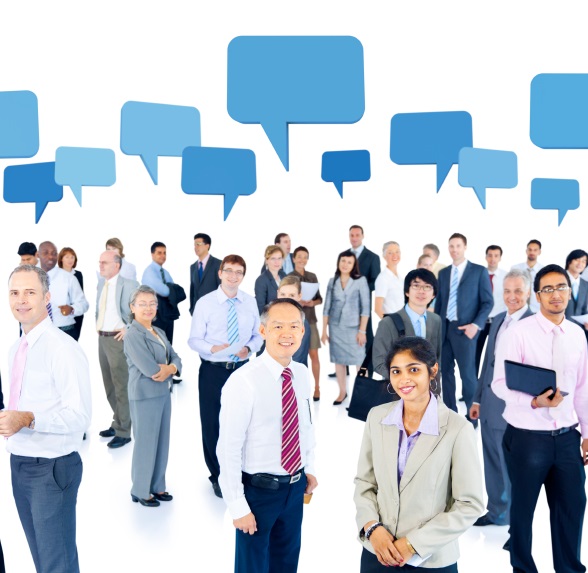 You're a borrower? They're talking to you...
John Authers argues in the Financial Times (subscription required) that the long-lasting victim of the banking crisis of 2008 could be the banks themselves: "At a retail level, there is the growth in "crowdfunding" or peer-to-peer services.
"Spurred by public distrust for conventional banks, and aided by ever stronger and more ubiquitous online technology, start-ups have usurped traditional banking roles in business lines ranging from foreign exchange to raising capital for ventures."

The article goes on to argue that disintermediation - in layman's terms, the cutting out of the middle man between borrwer and lender - is also happening at the level of large corporations. In other words, companies that would once have financed themselves with bank loans are increasingly looking for finance from the bond markets, where the majority of investors are institutions.
Elsewhere, the crowdfunding intelligence platform, crowdfundinsider.com, amplifies the news we ran earlier, regarding the standardisation of reporting practices across the crowdfunding industry - specifically, the UK Peer-To-Peer Finance Asscoiation's initiative regarding the reporting of loan defaults.

Money&Co. voiced its support for the initiative last week. More detail on what constitutes default is set out below, and the platform's full news story can be read here.
P2PFA definitions of Non-Performing Loans and Defaults:
Definition of Non-Performing Loan:
A loan should be considered to be a 'Non-Performing Loan', 'Impaired' or in 'Arrears', where the relevant borrower of the loan is:
(a) more than 45 days overdue in an interest payment; or
(b) more than 45 days overdue with a principal repayment; or
(c) legal action for enforcement of the loan has commenced; or
(d) the loan is being or has been renegotiated with a borrower, or
(e) the loan has not otherwise been in full compliance.
The amount of arrears is the amount overdue for payment in a) and b) above.
Definition of Capital Losses (Default):
A capital loss should include:
(a) any portion of a loan that has not been repaid, 120 days following the original loan repayment date;
(b) all costs incurred by the lender in relation to the enforcement of a Non-Performing Loan, where such costs are not recovered in full from the relevant borrower;
(c) any loan amount where there is a reasonable expectation that the borrower is not going to repay the loan on the original loan repayment date (ie the borrower has gone bankrupt etc).
To be reported on a 12 monthly calendar basis (Jan to Dec);
1) Actual arrears (as a percentage of all outstanding balances from loans made in the calendar year of the loan)
2) Expected defaults (as a percentage of lifetime default rates of amount lent in the calendar year of the loan)
3) Actual defaults (a percentage of the total lent by the platform in the calendar year of the loan)
---
---