UK Economy "At Risk From Debt-Shy Entrepreneurs" - ICAS

---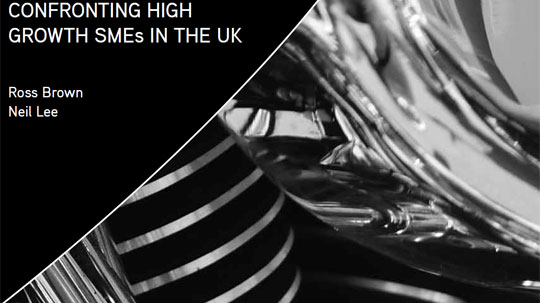 The growth potential of the UK economy is being put at risk by a generation of "debt-shy" entrepreneurs who are unwilling to borrow money or give control of their businesses to outsiders, according to a reort cited by the Financial Times (subscription required).
A UK-wide study, commissioned by the Institute of Chartered Accountants of Scotland, found that a lack of trust in high-street banks has convinced many British business founders to avoid taking out loans. Instead, they rely on their own resources to provide growth capital. Analysis of the 9,000 companies interviewed for the small business survey revealed a generation of entrepreneurs reluctant to take on debt; the 'discouraged borrowers' will not start taking on debt unless they are convinced of the necessity to do so to expand their operations.
Ross Brown, a management professor at St Andrews university and co-author of the report, stated that, "To date, government initiatives have been about controlling the supply of finance. What we are saying is the demand for credit has to be stimulated because [small business] mindsets are quite firmly fixed."

The FT goes on to state that competition needs to increase for access to finance to improve. He goes on to cite the example of Caspar Craven, an SME founder who changed his attitude towards alternative finance after being rejected by the bank. After being turned down by the bank for £100,000, he went to a crowdfunding platform and secured £75,000 quickly.
"Before doing this, I felt these peer-to-peer lenders did not have much substance," Mr Craven said. "Compared with the whole experience with the bank, however, it was very, very easy."

Elswehere, the Financial Times reports that Britain's "challenger" banks are pushing for easier access to Bank of England liquidity and more favourable capital rules to help them compete with established lenders.
Small banks say they can be asked to provide substantial collateral when they use the Bank of England's Funding for Lending facility, because of the risk in their loan portfolios whilst they also incur extra costs turning their borrowings into cash, according to a British Bankers' Association report.
The challengers also say they can be forced to allocate four or more times as much capital as large banks when they offer low-risk mortgages, because they cannot use the models larger banks do to calculate capital requirements.
Andrew Salmon, chief operating officer of Arbuthnot Banking Group, said regulations were a "glass ceiling" for smaller banks.
James Barty, director of strategy at the BBA, said officials were failing to consider the impact of new regulations on smaller lenders. Generally, challengers state that they don't have access to the same cheap funding as the big banks, as smaller banks incur extra cost when they use the Bank of England's Funding for Lending Scheme. As a result, they are asking for changes to the FLS to make it more "challenger friendly", as well as seeking reforms to the central and local government practice of only placing deposits at very large banks.
---
---