Crowdfunding: Risks and Rewards Reprised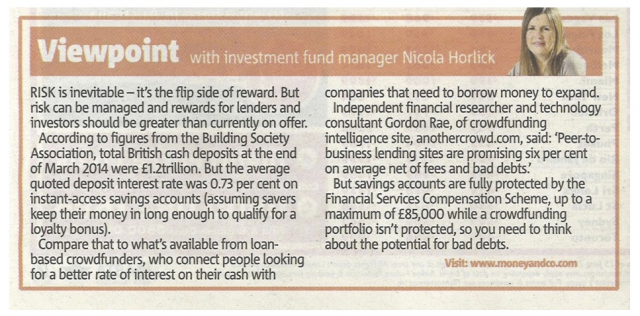 This is what used to be known in steam-age journalism as a "picture story". It's all about looking at the image – usually of an impossibly cute baby animal.
In this case, it's Money&Co. CEO, Nicola Horlick, whose blog comments were reprised in the Metro newspaper, distributed to commuters across the UK.

The offers currently on site provide a more attractive yield than the six per cent cited in the article.
Interested in how to lend? Click here, and then register.
---
---