Speedy Goncalo: SyndicateRoom Soars

---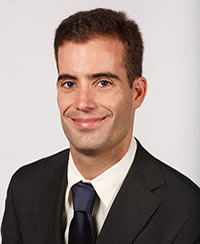 Vasconcelos: fast growth in equity funding
Money&Co. recently hosted a dinner for leading figures in the crowdfunding industry in Cambridge. Gonçalo de Vasconcelos was one of several compelling diners that night, and we are delighted to note that Gonçalo's equity-funding platform is one of the fastest-growing in the UK, according to Tania Ziegler of crowdfunding intelligence platform, Knowledge Peers.
"As a quickly growing platform, SyndicateRoom has increased by a staggering 203% against the same time-frame," said Ms Ziegler, to local newspaper Cambridge News. "This makes this equity platform the fastest growing platform in the space and within the top five platforms in terms of scale, according to our data."

Cambridge News goes on to report that SyndicateRoom's success rate for fully funding or overfunding deals also far surpasses the market standard, and in the past six months, the platform has funded 90 per cent of the startups it has listed, while the industry average, according to Knowledge Peers, is 31 per cent.
"The UK Equity Crowdfunding industry is experiencing enviable market growth," adds Jenny Chapman of Cambridge News. "Knowledge Peers reports a 95 per cent increase (from £21m to £41m) on the total funding raised by equity crowdfunding in the six months to April 2014 versus the six month period to November 2013 prior."
As we reported, when welcoming our cousins on the other side of the crowdfunding fence, Edinburgh-based ShareIn, this type of funding is different from Money&Co.'s model. Investors and lenders looking for income and security may be attracted to loan-based models such as ours. Equity investment is likely to prove attractive to investors looking for risk, and with less of a focus on immediate income.
Incidentally, like ShareIn, SyndicateRoom also has a focus on tech and healthcare stocks – clearly a growth area for this type of crowdfunding, as this note from intelligence platform crowdfundinsider.com demonstrates..
---
---