Business Angels of Mersey

---
Liverpool's where it's at in July
Once Centre of Empire, now centre of our attention. Liverpool, just across the Mersey river from where Money&Co. CEO Nicola Horlick grew up, hosts the International Festival of Business in the first week of July.
Local newspaper, the Liverpool Echo, is rightly excited about the "big hitters" visiting town. Nicola and the Money&Co. team are excited to be going to Liverpool, which has been doing a very good job of regenerating itself as a cultural centre of excellence (the city was European Capital of Culture in 2008) and as an exciting place to do business.

Nicola will be speaking at an event hosted by the UK Business Angels Association (UKBAA), chaired by Jenny Tooth, on Wednesday 2nd July.
The UKBAA programme promises to bring together "leading investors, entrepreneurial case studies and experts focusing on a number of key issues including the opportunities and challenges of building successful global growth businesses through equity investment, whilst achieving liquidity for angel investors; insights gained from the first findings from the UK's most significant research study on the angel market in the last five years; identifying the impact on the investment ecosystem of new online platforms."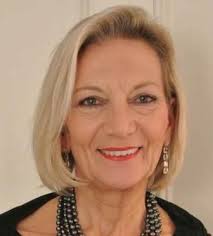 Jenny Tooth of UKBAA hosts...
Nicola Horlick said: "I love Liverpool and the North West. It's one of my favourite parts of the UK. I'm doubly excited that the region's beginning to do so well. The UKBAA event can only help that process along."
For more on Money&Co.'s "impact on the investment ecosystem" – find out more about lending here, and borrowing here.
---
---