Liverpool IFB On Business Agenda

---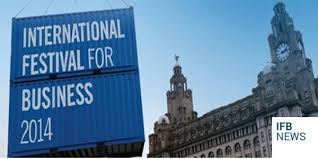 Many thanks to our friends at FD Solutions for hosting an excellent evening in Mayfair last week. Money&Co. CEO Nicola Horlick and Paul Dyson, founder of Data2Decisisons, spoke to an engaged audience on the topic of "funding for growth and developing an exit strategy".
"Nicola... originally came to prominence at Morgan Grenfell, being dubbed 'Superwoman' by the British press for juggling a successful high-powered City career with her children and family life. Nicola outlined her journey to becoming a serial entrepreneur and showed how her new crowdfunding venture is a credible alternative to traditional corporate financing," says FD Solutions. a
The other guest speaker, Paul Dyson, "founded Data2Decisions in 2001 and sold this award-winning marketing agency in 2012. He told attendees about the company's rapid growth and shared his experiences about selling it to a worldwide marketing services company.
FD Solutions managing director Howard Jackson spoke on how a financial director can support a business that intends to pursue a capital raising or a sale.

But today's itinerary, complete with a visit to Liverpool and the International Festival of Business will dominate our news agenda towards the end of the week.
---
---