Crowdfunding To Get NISA

---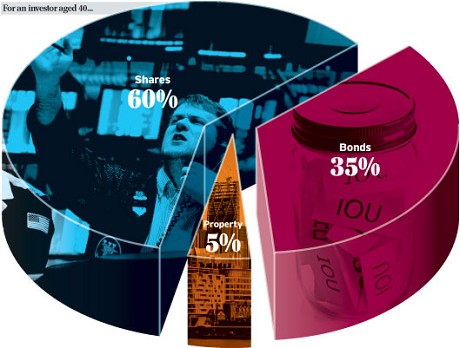 NISAs, with tax-free returns, expected to include crowdfunded investments and loans

"It has been a good week for savers," opines Richard Evans, quite rightly in our view, in the Telegraph. On Tuesday, the amount that could be put into tax-free Isas – or NISAs (New Individual Savings Accounts as they are now called) rose to £15,000 a year.
The NISA is an onshore tax haven. It's very much part of the policy on savings and pension income – pretty much unchanged across administrations of various political hues – to encourage us to save up for ourselves. The income and capital gain from investments in a NISA are tax-free – and along with increasing the limit to a generous £15,000 per annum, the government has allowed extra flexibility in terms of the assets that can be held in a NISA.

"You will be able to split the amount you pay into an ISA between a Cash NISA and a Stocks and Shares NISA as you choose - up to the new overall annual NISA limit of £15,000. Previously, it has only been possible to save up to half of the overall ISA subscription limit in a Cash ISA," says the Treasury on its website.
"But how can you make best use of this generous allowance?" asks Evans.
It's a pertinent question. It seems that crowdfunded loans will qualify as acceptable NISA investments. Moreover, crowdfunding platforms such as Money&Co., will be allowed to provide NISAs. That means, for example, that lenders with a £15,000 holding in the latest loan to be filled on site (Soulful Foods, at 9.1 per cent) would get £1,565 income per annum, or £113.75 per month, tax-free.
The details of how crowdfunders can qualify as NISA suppliers are yet to appear, but at Money&Co. we are following this one very closely.
Interest rates and all sorts of economic and risk factors affect bond prices (these are loans to companies – close cousins of our own loans on site). The Telegraph offers interesting comment on the suggested thought process for investors, lenders and savers. We publish the Telegraph's graphic of a possible portfolio mix for investors of different ages. We stress that we do not endorse this view, merely that we find the comment interesting and relevant for lenders or those considering making an investment in company debt: "Another factor is that many experts think bonds are currently overvalued – as a result of a rush into them during the financial crisis, when many other types of investment were seen as too risky. Official policies of low interest rates and printing money have also pushed bond prices higher.
"If you are happier to take more risk in pursuit of the higher returns that shares may deliver, cut your holdings of bonds accordingly. But if you are likely to lose sleep when markets are choppy, go for a more balanced portfolio."
---
---