Crowdsurfer: Learn to Surf Before You Punt

---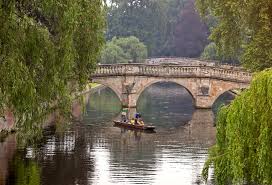 Slow and steady to start...
Today sees a guest blog from Cambridge-based researcher, Emily Mackay. Ms Mackay trawls the online world for "big data" - the numbers on capital flows, broken down by sector (equity, loan, charity, project, etc). Hers is a thoughtful and intelligent voice in the world of crowdfunding - a world that can be fraught (as she points out below) with exaggeration and marketing hype.
We commend the site to readers (although it's academic and research-based), and reproduce a recent blog, whose views well reflect our own:
"You don't have to look far to see that crowdfunding is currently shrouded in hype. And when I say 'crowdfunding' in this context it's particularly prevalent in the donation and rewards markets, and to some extent, equity and loans too. And when I say 'hype' that includes noise created by news articles, campaigns that bang the drum very loudly (which can be both a good and a bad thing), and dare I say it, some startups too.
Should this hype around collaborative giving and investing make us wary of the industry?
In short, no.
Collective finance is ancient, everything from taxes to charity boxes to patronage of the arts to the cooperative movement to angel investing. Now technology is being applied to broker those relationships, we've adopted a new term to describe it, and have new technology businesses called 'platforms' making it happen.
Look beyond the hype. Explore the hard evidence to decide
In fact crowdfunding online is actually a very natural evolution, particularly given the mass public have been buying and selling goods and services online comfortably for years, including some financial services. Couple that with an international financial crisis and, no surprise, money is now being brokered directly between parties online too.
I don't like crystal-ball gazing as a rule, but it only takes a little common sense thinking to anticipate the hype certainly dying down. As the novelty wears off, crowd finance will become normal finance, industry standards will come into force, calming the critics, and the hype will move on.
Those thinking of raising finance using a crowdfunding or peer finance platform now should look beyond the hype and arm themselves with the facts and the data. SMEs in need of capital to grow should not be put off by the hype, equally they should not expect an easy handout. Fundamentally, crowdfunding is a powerful opportunity, so look beyond the hype, and explore the hard evidence to decide if it's right for you."

Check out our scrupulously vetted borrowing companies, and begin the lending process here.
---
---