Jobs and SMEs Thrive, But Rates Set To Rise

---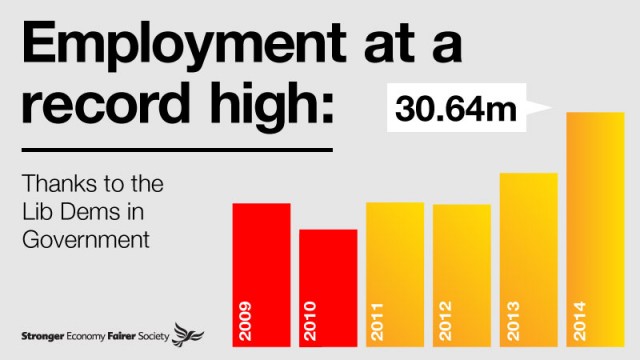 We endorse the figures - not necessarily the text!
More mixed news on the likelihood of a rise in interest rates.
The bad news comes from BBC online, which reports that the rate of UK inflation rose to 1.9 per cent, up from 1.5 per cent in May, according to the Office for National Statistics. The Consumer Price Index rose sharply in June, pushed up by higher clothing, footwear, food and non-alcoholic drinks prices, official figures show (see ONS chart, below). With the rate now close to the Bank of England's 2 per cent target, economists have said that the case may now be strengthened for a rise in UK interest rates, which have been held at a record low of 0.5 per cent, especially against a backdrop of rising house prices and falling unemployment.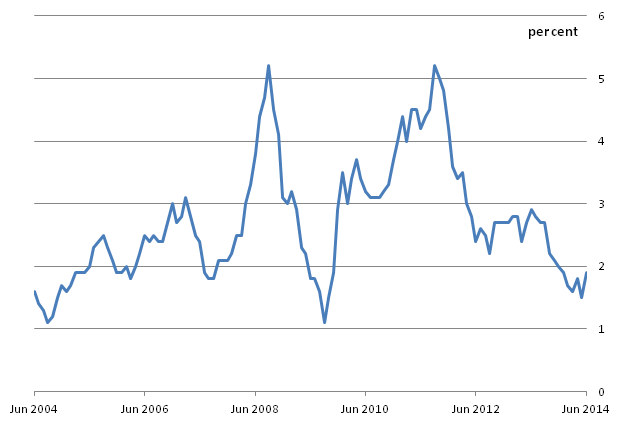 "The news will further fuel expectations that the Bank of England will start raising interest rates sooner rather than later, with November looking the most likely month for the first hike," said Chris Williamson, chief economist at research firm Markit.
Our own CEO, Nicola Horlick, agrees. Here's a sneak preview of tomorrow's blog: "The Osborne cuts have resulted in a shrinking of the public sector, which the government regarded as having become bloated during the Blair/Brown era. These cuts were made when the economy was still on its knees and the government stated that it expected re-employment to come from the private sector, and in particular SMEs, for those who were being made redundant. I must confess that I was rather sceptical about this claim, but the data shows that the private sector has indeed taken up the slack."
And all this despite, rather than because of, the role of the banks - which have left a yawning credit gap we are delighted to fill as best we can. As we say elsewhere on this site: "One of the flgagship deals done in the just over two months Money&Co. has been trading is a £1 million loan to family-owned firm, Mecmesin. Mecmesin makes force and torque testing equipment used to measure the quality of products including aircraft brakes, tennis balls and bottle tops. By any sensible analysis, it is an established company – stable, profitable, with a consistent management style based on sound business values. It has a diverse customer base; the company exports more than 80 per cent of its products to over 50 countries.
"But the banks refused to make a loan. The banks said "no". Money&Co., however, said "yes". Our five-year, £1 million loan was hailed as a landmark deal by the Financial Times."
When rates do eventually rise - and it seems to be a question of hwen rather than if - the banks may well attempt to lend significant valoumes again. But the bankers will find real, tough competition from crowdfunding platforms, with Money&Co. at the fore.
---
---