SMEs: Part Of Their Own Credit Problem?

---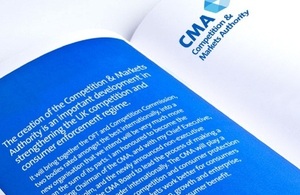 CMA is set to inquire into banks' SME services
The lack of lending to small and medium-sized businesses (SMEs) is partly a problem of the SMEs' own making, says The Independent. Reporting on the Competition and Markets' Authority's decision to refer the banking sector for a full competition enquiry, the newspaper accuses SMEs of being lackadaisical in their relationships with the banks, especially as regards price-sensitive issues such as returns on current accounts, and the cost of credit.
"To put it bluntly, one of the reasons new entrants offering better products and services struggle to make an impact in SME banking is that SMEs can't be bothered to switch to them. Although large numbers of small businesses routinely complain about their dissatisfaction with their existing banks, only a handful ever do anything about it," says the newspaper.

"So, for example, SMEs collectively hold 3.5 million business current accounts, the vast majority of which are covered by the new seven-day current account switching regime that came into effect last year. Yet over the six months to the end of March, just 7,330 SMEs took advantage of the service.
"Similarly, while the past five years has been dominated by accusations that the banks won't lend to smaller businesses, the CMA's data reveals that seven in 10 SMEs approach only one provider when looking for a loan, while 90 per cent take out the loan from their current account provider.
"Why are smaller businesses so reluctant to shop around or switch bank? Well, one explanation, the CMA concludes, is the prevalence of the attitude that "all banks are the same", which feels like a lazy, ill-informed reason for sitting on your hands. Another problem, the CMA suspects, is that SMEs tend to prioritise good service over competitive pricing in their banking relationships – this is a difficult issue for customers to research in the market."
Money&Co.'s simple, efficient borrowing process is explained here. Learn more about how to lend by clicking here.
---
---