Alternative Finance is SME Future - Nicola Horlick In Business First

---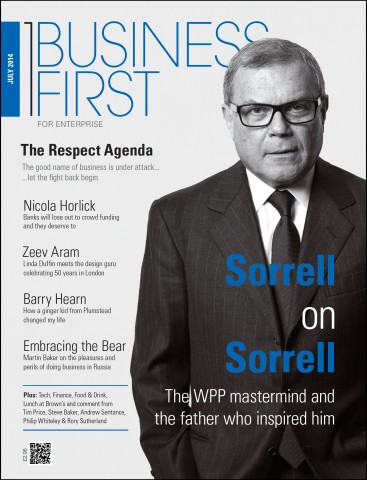 Lush and plush, Business First will reach an elite readership
Congratulations to the brand-new Business First magazine. Its launch issue features an exclusive interview with Sir Martin Sorrel and an extensive, exclusive feature on crowdfunding, penned by Money&Co. chief executive, Nicola Horlick.
Here are some highlights from Nicola's article: "What we're doing is addressing a phenomenon identified in the 1930s by a government committee, whose most notable member was John Maynard Keynes. It said banks were failing British businesses, particularly SMEs, through their failure to provide adequate funding through loans. This dearth became known as the Macmillan Gap, and it is with us to this day.
Crowdfunding is the future and is vital to the continued recovery of the economy
"Now, 80 years later, we at Money&Co., together with the alternative finance industry of which crowdfunding is a key part, are looking to plug that gap.
"We acknowledge this revolution will take time to catch on, but catch on it will. Banks are still regarded as the sole source of funding by the vast majority of business owners. The National Endowments for Science Technology and the Arts (NESTA) is an independent charity with a mission to help people and organisations bring ideas to life. NESTA recently conducted a survey that suggests that only 1 per cent of companies have heard of crowdfunding, but that when it was explained to them, 70 per cent said they would definitely approach crowdfunders before they would approach a bank.

"Within a couple of years, alternative finance companies like Money&Co. will be providing 15 per cent of borrowing to SMEs. It is not just about the availability of cash from this source. We can approve loans within 72 hours, our lending agreements are just four pages long and we do not ask for personal guarantees from company executives. This is the future and it is vital to the continued recovery of our economy."
With distribution of 75,000 copies and "reach" – the number of people reading the magazine - projected by publisher Nick Peters to be well beyond that, Business First stands every chance of making a splash. It will be available, free, to an elite group, of "the best business and residential addresses in London, and to business travellers via first class airline and Eurostar lounges," according to Peters.
---
---