Sunday Times: Crowdfunding Helps "Cut Out The Middle Man"

---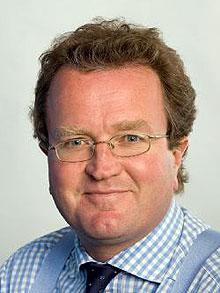 Money&Co. recently featured in a column by award-wining journalist Ian Cowie (pictured above) in The Sunday Times.
"The serial entrepreneur Nicola Horlick tells me about an interesting way to offer investors better returns and small firms cheaper loans," writes Mr Cowie.
"Peer-to-peer lending – a bit like eBay for savers and borrowers – is growing rapidly with more than £1 billion expected to change hands this year. But it isn't just personal customers who feel browned off by the banks. Many owners of small and medium-sized businesses reckon they could also do better by cutting out the middle man."

The article goes on to describe the recent launch of Money&Co.'s loan market. The loan market affords lenders the possibility of selling a loan early to another registered member of the Money&Co. community.
"It's early days, but crowdfunding is an innovation that is maturing rapidly," concludes the column. We couldn't agree more.
For the full article, click here. A subscription is required.
Want to become a lender? Login here.
---
---