Manufacturer Milturn Seeks Half Million

---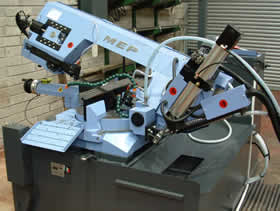 Movie industry and yachting opticals from Milturn
West Midlands-based manufacturer Milturn is seeking £540,000 for a 48-month loan. Our credit-analysis team is suggesting an indicative yield of 8.3 per cent for the loan for this company, which has been given a B+ rating.
Below, we reproduce the company's own words, visible to registered users on site, and published after due diligence undertaken by our credit-analysis team. To lend or to ask questions directly of the Milturn management team, register here. The loan auction closes in 14 days.

Milturn "produces CNC machined components within small tolerances and of a high quality for technically critical applications. Our main market is supplying lenses to an elite field of optical lens manufacturers within the movie industry - the business is also developing new markets within the luxury yacht market where underwater lighting has similar requirements. There are various other applications and market niches that are being exploited. The business has ISO 9001:2008 and controls the manufacturing process from start to finish including in house anodising. "The customer base is currently within 1 market area being the optical lens market - many successful movies have been filmed using product supplied by Milturn. There is very little competition with only 1 other UK supplier of significance. The business is also developing new marks and is now working in the high end luxury yacht market providing underwater lights for super yachts - this market is set to grow significantly as more super yachts are made.
"The business has returned strong financial performance in recent years with an EBITDA averaging over £400k per annum in the last 3 years - management accounts evidence a similar performance in the current year. The gross profit has been stable at 58% - the last year has seen some growth and with limited debt a good return on capital has been in evidence. Overheads have remained consistent and with the exit of 1 directors through this acquisition, profitability is improved and has the repayment capacity with a good margin for the proposed loan.
The business was started in 1997 and incorporated in 2001 - growth has been evidenced year on year with margins and overheads tightly controlled. Profits have been retained within the business to assist with growth and the business has invested in new technology as it has become available to ensure that it is able to deliver a quality product. The workforce is highly skilled with very low staff turnover - a clear management structure is in place which has enabled the business to increase capacity as it has developed together with investment in modern manufacturing capability. The latest development within the luxury yacht market provides another market niche - there is little competition within the quality and price bracket that the business is operating in and there are no dedicated suppliers of the product that the business makes - this enables us to create a market niche and grow sales in this area as the market develops."
---
---