NISA Consultation Drags On Despite UK Saving Crisis

---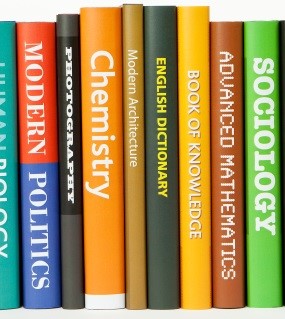 It's not rocket science, but political consultation is taking time
How much longer will the UK government take over consulting about which assets qualify for New Individual Savings Accounts (NISAs)?
The savings situation is among UK consumers is critical, as a shocking report in The Mirror, reveals: "Nearly half of working families have less than £1,000 saved and almost a quarter of Brits have less than £100... A whopping 47 per cent have less than a grand in savings while 23 per cent of us have less than £100 stashed away for a rainy day."
The Mirror quotes research commission by the mainstream investment company, Sun Life, which is looking to sell its stocks-and-shares NISA.
According to the UK Treasury, as investors you can put money into cash or stocks and shares, in whichever proportion you prefer: "From 1 July 2014, you will be able to split the amount you pay into an ISA between a Cash NISA and a Stocks and Shares NISA as you choose - up to the new overall annual NISA limit of £15,000. Previously, it has only been possible to save up to half of the overall ISA subscription limit in a Cash ISA. Any subscriptions you have made to an ISA since 6 April 2014 will count against the £15,000 NISA subscription limit for 2014-15.
"If you have paid into a Cash or Stocks and Shares ISA since 6 April 2014, you will not be able to open a further NISA of the same type before 6 April 2015. You may however make additional payments – up to the £15,000 NISA subscription limit - into your existing account(s) or by transferring those account(s) to another provider that will allow additional amounts to be added."
The increase in the limit to a generous £15,000 is to be welcomed. But the situation remains unclear as to when crowdfunded assets, including loans as offered by Money&Co., will be eligible.

"Under the NISA rules you will also be able to transfer previous years' ISA savings freely between stocks and shares and cash if you wish," says the Treasury.
A senior representative of Money&Co. saw the Treasury this week, and it is understood that loans and equity investments are being actively – and probably favourably – considered. Money&Co. raised the argument that the ideal medium for investment might be via a fund of crowdfunded assets – with open-ended investment companies (unit trusts by any other name) a preferred option.
The expected period of open consultation seems to be a little more private than expected at the time of the announcement in the Spring. But it may take even longer than the year end to get a resuly. Yet a glance at those dire savings statistics clearly indicates that the time to act and to include higher-yielding (but potentially more risky) crowdfunded assets in NISAs, is surely now.
---
---