Sports, Weddings And Industrial Functions – New Borrower Mar-Key Seeks £850k


Mar-Key is the silent presence at many major sporting events, weddings, and on industrial sites
We are delighted to announce the arrival of a major new loan on the Money&Co. platform. The Mar-Key Group manufactures and installs large-structure marquees for major events, weddings and industrial sites. The company, which is privately owned and Dorset-based, also manufactures small marquees for hire or sale.
Mar-Key has achieved an A-grade status after going through Money&Co.'s rigorous credit-analysis process. It is seeking £850,000, and the indicative gross yield on the loan is around 7 per cent.
The purpose of the loan is to facilitate long-term growth and gain more contracts with Blue Chip companies.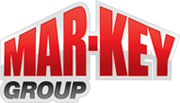 For regulatory and legal reasons, we cannot amend, edit or comment on the company's representations on site – although we have undertaken due diligence to ensure that the representations below are, to the best of our knowledge and belief, true. We reproduce them, with no further comment. To see full detail on the offering, login here. 
"Mar-Key Group is a manufacturer and installer of large structure Marquee's for major events, weddings and industrial structures. We also manufacture small marquees for hire or resale. Mar-Key is a privately owned company based in Dorset and has current contracts worth £2.1 million pa most of which are for between 3-5 years. Many other jobs on a one off basis each year.
"The company has Marquee structure assets alone worth £2.38 million at 2nd hand value & £5.3 million at replacement value. The company has scope to increase its sales base between December and May each year. We are also planning to expand our small marquee manufacture and sales business.
Performance
"The company achieved a good growth in 2013-4 and achieved a major new 5 year contract with Ascot Racecourse which entailed the manufacture of a large 2 tier marquee. It has had to invest considerable funds from its cash flow to manufacture such structures which will be highly profitable over the 5 years of the contract. The company is at present negotiating with another organisation for a bespoke structure worth £400K and a rental of £18k per month over 5 years. Currently we are running just behind our budget however we are confident we will achieve our budget for the year."
---
---