The Crowd Comes For A Fancy Breakfast - And Some Plain English

---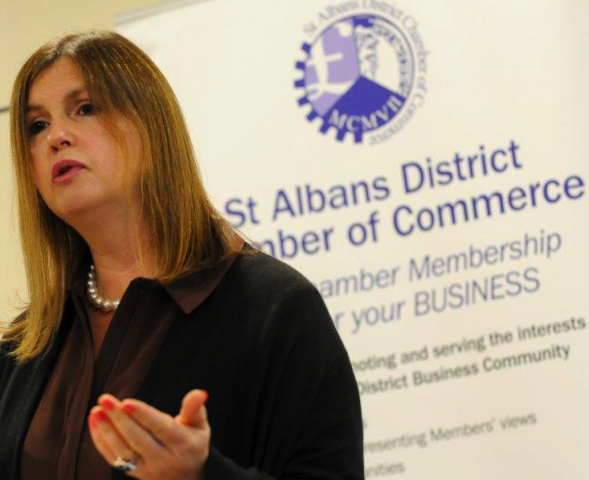 Crowdfunding came to Hertfordshire for breakfast this week. A select Money&Co. team, headed by CEO Nicola Horlick, spread the word to 101 attendees at a very engaging and interesting event.
Our message is simple: we bring people together with businesses - so that businesses can get the funds they need to grow, and individual investors and lenders can get a good return on their money. Surveys show that no more than four per cent of the general population understand crowdfunding - so we have a mission to explain and inform.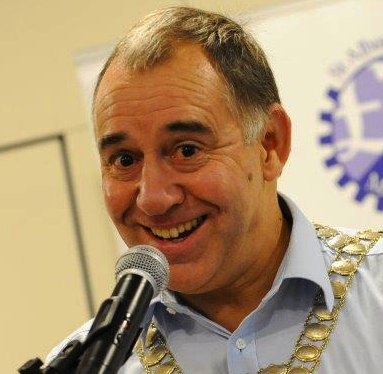 "It was a privilege to host Nicola at breakfast. Her talk was full of useful information and has resulted in much positive feedback from our members. " Peter Goodman, Chamber President
We met lots of interested potential lenders, and some fine companies who may want to borrow. Many thanks to St Albans Chamber of Commerce, headed by Peter Goodman, and to all who came to listen and ask questions.
Here's some more feedback from the breakfast crowd: "Nicola Horlick's presentation was very interesting and I appreciated her use of plain English as I do not work in the finance sector. I now understand what crowdfunding is. " Ginny Cooper, St Albans Enterprise Agency
"Great to meet Nicola Horlick of Money&Co. this morning at the St Albans Chamber Business Breakfast one of the most impressive orators I have heard." Luke Harrison, Partner at Debenhams Ottaway Solicitors
"Person-to-business funding represents an opportunity for investors to enjoy commercial interest rate returns, whilst providing access to much-needed finance for the SME market. It will be interesting to see how this activity matures over the next few years." Paul Marsden, CEO Harpenden Building Society
"Fascinating presentation from Nicola Horlick this morning and another great networking event organised by the St Albans Chamber." Chris Wallace, MD at Visionary Accountants

*** Don't miss out on our latest A-rated loan offering, from Mar-Key Group. The company received bids totalling more than £25,000 yesterday, and lender interest is building all the time. Indicative gross yield is over eight per cent.
*** Yesterday's UKCFA talkfest was useful and entertaining – we'll report back over the week end.
---
---