"Savers Left High And Dry" – Money&Co. In Bristol (And Huffington Post)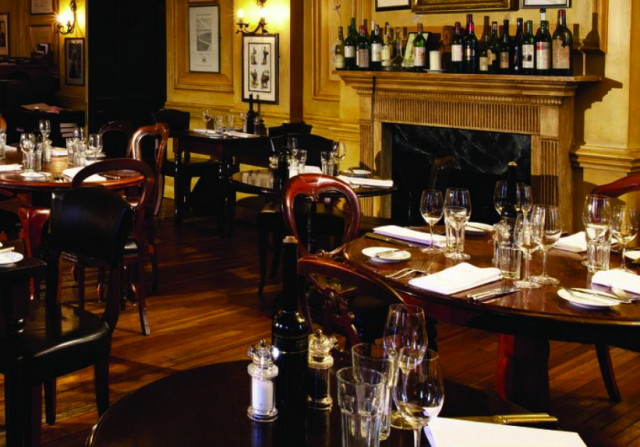 Word of mouth in a room full of wine – Hotel du Vin, Bristol, hosts today's Money&Co. lunch
We bring you today's news from Bristol, where the Money&Co. marketing and communications team, led by CEO Nicola Horlick, is bringing its own message on crowdfunding to the South West.
The day sees a series of events – a talk, followed by questions and answers with the audience at the Bristol Chambers of Commerce, meetings with local media, and a large sandwich lunch at Hotel du Vin.
The mantra of the day is that crowdfunding is more than just a viable alternative – it is, for those aware of the risks of investment, a very attractive option. Savers, as Nicola writes in her most recent Huffington Post blog, have been left high and dry by both stocks and miserable deposit-account returns.
"It is hard to believe that the UK stock market reached its peak almost 15 years ago," she writes. "It had been driven to heady heights over the previous two years by a sudden excitement for technology, media and telecoms shares. Companies in other sectors saw their shares rise sharply too if they announced anything that suggested that they might benefit from the internet boom.
"In retrospect, the market was right. The internet did change the world forever. Most holidays are now bought online. Car insurance is another area that has largely moved online and most people pay their bills using online banking. Investment is an area that has been slower to move online and 'fin-tech' is seen as the new hot area in the US currently. Money&Co., is a fin-tech business…"
*** And the current fin-tech offering, with many more to come, is an A-rated company with a loan yielding a prospective gross return of more than eight per cent. Click here for more detail.
---
---