"It Was a Lively Session" - Money&Co. In Bristol (And Huffington Post)

---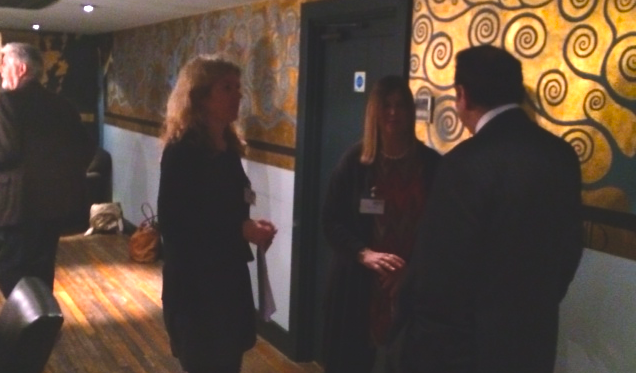 And so to Bristol – and a convivial and stimulating debate over a sandwich lunch.
More than twenty five people came to the Hotel du Vin in the centre of the city to discuss all things Money&Co. and our exciting crowdfunding model.
We're all about bringing businesses and people together, and we certainly managed to get prospective lenders (and a few potential borrowing businesses) together with Money&Co. yesterday.
"It was a lively session," says Rachel Green, head of business development at Money&Co (Rachel is on the left of our picture). "We eat, drink and sleep crowdfunding at Money&Co., and sometimes it's easy to forget that the manifest advantages of lenders getting a better return and companies being able to borrow at good rates via an efficient process aren't that obvious to everybody. Levels of awareness of crowdfunding are still low, and events like the Bristol lunch are helpful in getting the message out to a wider audience."
On a totally different topic, we're shortly publishing a blog in conjunction with our friends at CityAM. Money&Co. CEO Nicola Horlick takes a look at a storyline from BBC Radio 4's drama serial, The Archers, which features the departure of young mum, Helen Archer, from her family food business.
The story has prompted Nicola to muse on work-life balance, amongst other things. Here's a sneak preview: "Helen's departure from the workplace provided the women of Ambridge with a cue to question whether a career woman should give up her job to look after a toddler at home. I became a mother twenty-eight years ago and this has been a familiar debate amongst my friends for much of that time. My strong view is that if a woman can afford to give up work and she feels that it is best for her family to do so, then that is what she should do."
*** Don't miss out on learning about our latest offering – an A-rated loan with Mar-Key Group. The indicative gross yield is over eight per cent.
---
---