Treasure Hunt Winner Peter's £10k Problem

---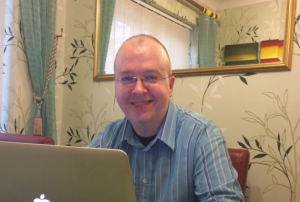 Meet Peter, our Grand Prize winner in the Money&Co. Fortune Finder Treasure Hunt. Peter is based in Birmingham, and deals with all the challenges of modern corporate marketing.
Now he has a different, rather more pleasant, problem to solve. How does he invest the £10,000 of his recent Grand Prize win?
"I think my plan is to spread the money into, say, ten different loans across the Money&Co. platform," he says. "I've looked carefully at the site and can see that Money&Co. has strict credit guidelines before it allows a would-be borrower to make a loan offering. Nevertheless, I'll be spreading the money across a range of investments. I'll be looking for some higher-yield investments, but I'll also be playing it safe with about half the money."
At the time of writing, Peter can choose between a C+ rated London building company and a A Yorkshire based credit-control company with a B rating. Both have attractive gross indicative yields of over 9 per cent.
Also on offer in the "loan market" is a lender looking to sell a loan in an A-rated manufacturing company and a B+ rated financial company. They have yields of 7.2 and 8.3 per cent respectively. Acquiring this loan would see Peter gain instant access to the income stream immediately after he buys the loans. There's no need to wait for the auction period to end as there is with "live" new loans.
We'll bring you news of the winners of the mini-treasure hunts and what they do with their £1,000 prizes in the coming days.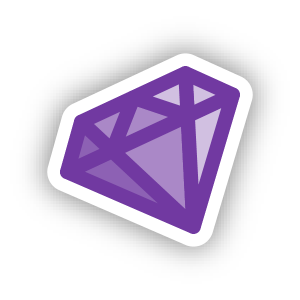 *** Peter raised one very interesting point about security. The Money&Co. site gave Peter the wrong impression as to what would happen if, despite our robust credit-analysis process, a company were to default on its payments or, worse, go bust.
"I thought the debenture [the legal charge we take over a borrower's assets] was to protect Money&Co., not the lender," he says. We're going to rewrite the site to make this clear. Money&Co. is just the maraige broker between ordinary people (the lenders) and the companies (the borrowers). We take a legal charge to protect the lenders' interest.
Here's the relevant extract from our Frequently Asked Questions.
As a lender, your money is always at risk. If the business you invested in goes bust you may lose some or all of your investment as the liquidators of the company sell its assets and distribute the cash to you and other creditors of the business. You are a secured creditor because we always take a debenture charge over the borrowing company's assets. A debenture is a way of asserting a claim over assets if things go wrong.It is likely that there may be other secured creditors who get paid before you, but you are likely to recover more of your capital than general, unsecured creditors. This is why a loan secured by a debenture offers better security than a loan secured on a director's personal guarantee. Holders of such loans rank as unsecured general creditors in the event of the borrower's going into liquidation.
We'll update, rewrite and re-design to make sure we explain ourselves better. Thanks, Peter – and if you have other questions, please do use the Contact page to let us know.
---
---