P2P Lending Is On The Up

---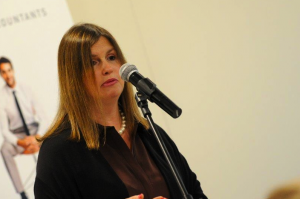 We've been experiencing a surge in lender interest at Money&Co. recently. We've been working hard to spread thr word with breakfasts and road trips where Nicola Horlick (pictured above) and the Money&Co. team explain what we're about. The hard work is beginning to pay dividends: it seems that a piece in the Guardian, published before our launch back in the Spring, is coming true. Below is an extended extract from the news organisation's take on us and the sector.
"Websites that bypass the banks by matching up savers with borrowers are taking off in a big way – and with some claiming to offer returns of 10%-15%, it is no wonder punters are piling in.
New companies seem to be launching almost weekly, prompting suggestions that this will be the year that "peer-to-peer lending" explodes into the mainstream. So should you be signing up – and is it safe?
"What are they? Peer-to-peer lending sites put savers with money to lend in touch with individuals or small businesses that need to borrow. The idea is that both benefit from better rates than they could get from financial institutions....
"Next month, City "superwoman" Nicola Horlick will join the fray, with the launch of a peer-to-peer website called Money & Co. Like many of the new sites it will allow people to lend money to small and medium-sized enterprises and enjoy returns which she estimates could initially average 8% gross, reducing to 7% after fees.
"[Nicola] told Guardian Money that out of all the things she has done in her career, 'this is one of the most exciting. There's a real need. It will help companies, help the economy, and help individuals to get a better return on their cash'. She believes the sector is still in its infancy, but adds: 'I would expect us to be one of the winners ... Our system is built to be global.'"
The piece is uncannily accurate – both in its growth predictions for the P2P sector, which is indeed booming, and in Nicola's predictions of the average gross yield achieved by Money&Co. lenders. So far in the nearly £4 million loaned via the site our lenders have got an average return of over 8 per cent.
"How do these sites work for savers?" asks the Guardian. They all operate in different ways, and the sites that lend your money to businesses tend to offer higher rates than those lending to other individuals... Your money is then lent in small chunks to a number of borrowers, and you receive repayments each month, made up of interest and the money you lent out."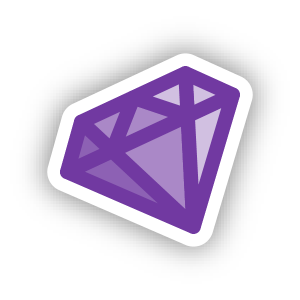 *** As our treasure-hunt winners load up their accounts with interest-bearing loans we'll be reporting on their broad choices – between yield and risk, sectoral and geographic preferences, and the like. Current loans on offer have risk ratings of C+ and B, with yields of over 11 per cent. The loan market – where you can buy a loan's income stream from other lenders – has some higher-graded, lower-yielding loans on offer.
---
---