Tax-Free 7% Income: Government Must Act On P2P NISAs

---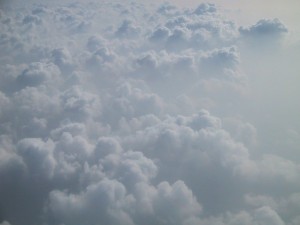 Imagine this. It's not a pie-in-the-sky dream, but a realistic possibility: a tax-free income product with a yield of over 7 per cent. That's the kind of offering we hope to be able to make if the UK government acts on its avowed intention to include loans like Money&Co.'s (peer-to-peer [P2P] business loans) in New Individual Savings Accounts (NISAs).
The consultation period – when the Treasury asked all of us in the P2P business-lending sector for our opinions – ended on Thursday.
With the maximum investable amount set to go up to more than £15,400, the P2P NISA could be an incredibly powerful investment for anyone looking for income. As things stand, lenders with Money&Co. have achieved an average gross yield of 8.2 per cent so far, which is 7.2 per cent net of charges.
That means a healthy income, especially when bank deposit alternatives are so miserable (see the Telepgraph's coverage of Lloyds Bank's recent "re-organisation" of its savings accounts to offer 0.25 per cent, a figure it justified as being comparable with the compettion). If an investor were to re-invest the income from an asset yielding 7 per cent or so, our attempts at calculating the compound gain demonstrate that the capital would double in under ten years.
So we read the latest reports in crowdfundinsider.com with some interest: "UK Treasury officially announced the inclusion of peer to peer loans in Individual Savings Accounts (ISA's) backin October 2014. Chancellor of the Exchequer George Osborne included the announcement in the 2014 Budget presentation. ISA's were adjusted in July of 2014 slightly increasing the annual savings limit to £15,000. Money may be invested in "either a stocks and shares ISA, a cash ISA, or a combination of the two."
The reporting makes a particularly interesting observation here. The bolding is ours: "Recognizing that pensioners and savers were receiving little to nothing in traditional bank accounts, officials saw P2P inclusion as an effective alternative to boost retirement incomes. In fact the UK government views P2P lenders as much needed competition for the lumbering banking industry that has been slow to innovate and provide more compelling products.
"The explicit aim of the consultation was to gather diverse views on the proposed inclusion of this new asset class in NISAs. The government is expected to publish a summary of responses that will assist in guiding the Treasury's approach. The timetable for implementing the changes is expected to occur early in 2015.

*** Money&Co. lenders have two offerings to consider on site just now with yields of over 11 per cent. You can also buy loans from other registered lenders – with yields of seven per cent and more for highly graded borrowing companies currently on offer. Bear in mind, all companies have been through a rigorous credit-analysis process, and have three years' filed accounts, and are profitable. But there are risks in lending. See our "How To Lend" video, and read our FAQ section for more detail.
---
---