Optimists And Pessimists Unite: A Failure Or Two Will Benefit Crowdfunding

---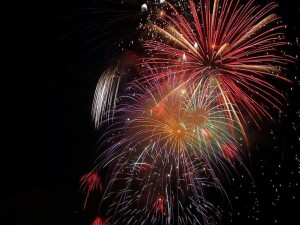 The working year starts in earnest for most people tomorrow. With it comes the usual mixture of blind optimism and dread pessimism. One of the most widely predicted events is that something will go bang - that there will be a failure in general crowdfunding, or in the peer-to-peer (P2P) business lending sector, which is where Money&Co. is positioned.
NESTA, the National Endowment for Science, Technology and the Arts, produced a report on crowdfunding last year in conjunction with Cambridge University. NESTA predicts a failure in the sector, but argues – as we have consistently done - that this is not only inevitable in such a young industry, but in fact a good thing.
"An instance of failure in the alternative finance market will support platforms and lenders with good businesses and honest policies, which will be a good thing for the sector as a whole and its future growth," opines NESTA in its list of predictions for 2015.
"And of course, it'll remind us of two of the biggest advantages of alternative finance. First of all, the risk it offers is relatively contained, compared to the risk of other types of finance. The failure of a single crowdfunding project or even of a peer-to-peer lending platform will be bad news for some investors, but it will be a drop in the ocean compared to the fall-out and systemic shock from the failures we've seen in the last decade in the mainstream financial sector.
"Secondly, the ups and downs of alternative finance are played out in public. This means that everyone knows if a project fails. By contrast, if a business loan made by a bank goes bad, most people will never find out. This might lead to patches of bad PR for alternative finance. But it's surely a good thing for society: we've all seen the problems caused when big financial institutions keep quiet about their failures until it's too late."
Some forget that the sector has already had a failure. Here's an extract of how we relayed the news in June of last year: "'YES-secure is the most serious casualty so far in the "peer-to-peer" craze, where savers lend money directly to borrowers for higher rates of interest than offered by high street banks,' reports the Telegraph.
'The firm shut down on March 31 before a regulatory crackdown, sending an email to customers promising a full refund of outstanding loans.'
"If this is true, the damage to lenders will be limited - plainly a good thing.
"But another, far thicker and brighter, silver lining, is the opportunity for lenders to take a long, hard look at crowdfunding platforms, and examine them for financial and regulatory soundness. As for this site, please take a look at our Frequently Asked Questions, where we outline the risks inherent in this type of lending.
Check out also our admonitory pieces on risk in the sector – "But What Happens If It All Goes Bang?" and "Reasons To Be Fearful – And Cheerful"

*** Lenders, once you are mindful of risk, take a look at the loan offerings on site, with yields of over 10 and 11 per cent. Both companies have been through our rigorous credit-analysis process, have years of properly filed company accounts and are profitable. Moreover. Lenders will be protected by a legal charge has been taken on the companies' assets. This means that if the borrower defaults on a loan, Money&Co. has the right to go in and sell the assets so as to repay borrowers from the proceeds.
---
---