Money&Co. Enters The Fray - Mail On Sunday

---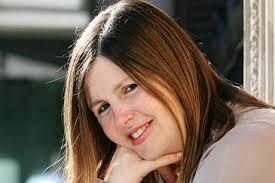 The Mail on Sunday highlights Money&Co. in a recent report on the peer-to-peer lending sector of crowdfunding.
The newspaper recently interviewed our CEO, Nicola Horlick, and says that she "recently entered the fray with her own platform, Money&Co, offering lenders from 6 to 10 per cent depending on a borrowing company's risk rating.
Her platform has recently auctioned loans for businesses as varied as a debt collection agency, a construction business and several manufacturers."
Regular lenders and visitors to the site will be aware that the loan rates on offer have proved to be higher than that, with a recent loan closing at a gross yield of over 14 per cent. For detail of current offerings, visit the Home or Lend pages. For detail on the risks of lending, click here.

The MoS goes on to quote Nicola as saying: "'Even six per cent is attractive for investors at the moment, especially when it is so difficult to find a sensible place to invest. Older people in particular are desperate for income but even this is doing badly with share dividends down or no longer paid for some big firms such as BP and Tesco.'
"Nor does she think interest rates are going up any time soon and about to threaten the sector's competitive advantage."
---
---