The ABC's Of Lending...

---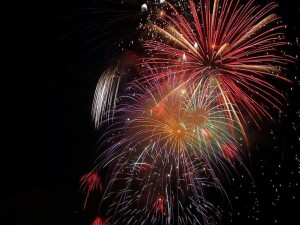 Over the past few months, the Money&Co. site has seen a great number of people sign up to be new lenders for the loan auctions on the website. Given the relative youth of the peer-to-peer business lending sector, we wanted to highlight some of the basic facts about lending on the site.
Can I be a lender?
Yes, providing that you understand the potential risks and benefits of lending to businesses on this site. It's also important that you understand the fees and costs of lending. We also have to check that you are who you say you are – this "Know Your Client" process is required by financial regulators, and is designed to prevent fraud and money laundering.
What are the risks of being a lender?
When you lend to a small or medium-sized business, you inevitably take on risk. While we do extensive credit analysis of businesses seeking funds, it is possible that a business may fail. In that case, you may lose all or part of the money you have loaned to the business. Your capital is at risk, as is the income you would have been entitled to. You should only invest money you are prepared to lose – and of the money you invest in small or medium-sized businesses, it is prudent to spread your risk by investing across a range of companies operating in different commercial sectors. This is called building a diversified portfolio. Money&Co. will seek to recover any bad debts but will not provide any compensation in the event that this is unsuccessful.
How does the loan auction work?
When a company has been approved and a credit rating attributed, then the auction will go live. You will be able to read about the company on the site and decide whether you like the look of the loan. The credit rating will provide guidance to you in terms of what rate of interest you should ask for. You will then have to decide how much you would like to lend to the company and at what rate of interest. When the company has all the money that it has asked for, it will be able to close the loan immediately if it is happy with the overall rate of interest. Otherwise, they may keep it open for up to 14 days to try and reduce the overall rate. It is only when the auction has closed that you will know whether your bid has been successful or not. Whilst your bid is still live, you will not be able to use that amount of money to bid in another auction. If your bid is successful, you will start receiving payments at the rate of interest that you bid once the loan has been made. If your bid is not successful, that will almost certainly be because another lender has offered to lend at a cheaper rate. In that case, your money will be released in your Money&Co. account and you will be able to commit to another auction.
How do I start lending?
The first step is to look at the businesses that have applied for loans from Money&Co. They will all have had their finances checked and been given a credit rating by our credit analysts. Then you can bid for a loan. You need to say how much you want to lend, and at what rate. The auction will close at a specified time. At this point, if the required amount has been raised, the auction closes, and the business will receive its funding, and begin to make monthly payments.

Before committing any capital, potential lenders should be fully aware of the risks of lending. See the risk warnings on our Home page. See also the detailed statements of risk in our Frequently Asked Questions. Last Sunday, we published one of our regular reprises of the risks that come with P2P business, or marketplace, lending.
---
---