What's In a Name? Crowdfunding Defined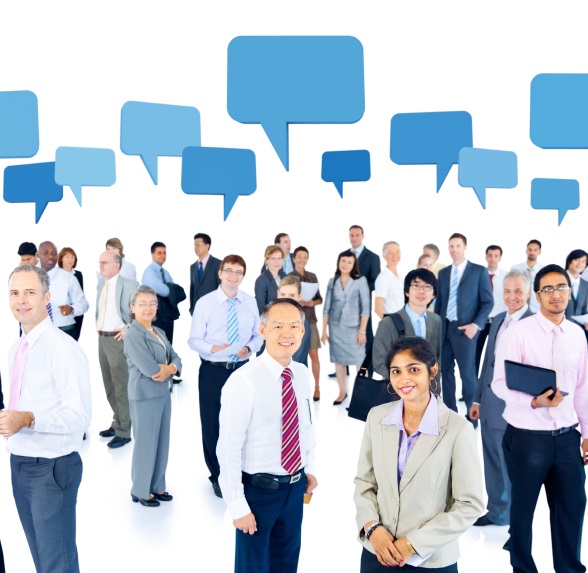 What is crowdfunding? A recent article in the crowdfunding intelligence platform, crowdfundbeat begins by asking this question. Sadly, it fails to provide what we consider an adequate answer.
"The term 'crowdfunding/ might at first sound like a buzzword of fad to steer clear of, but proponents argue it can offer intriguing opportunities to catch a rising star," continues the crowdfundinsider piece. "It falls under the heading of alternative finance, which also includes peer-to-peer lending. The "funding" part of the term refers to the money that startup businesses hope to receive to help them reach escape velocity.
"The 'crowd' is you, along with hundreds or thousands of other investors, each of whom has a relatively small punt on a number of relatively risky investments.
The article then sidelines itself by focusing on equity crowdfunding. At Money&Co., we have an educational brief. We need to inform and explain the mechanism that is crowdfunding. The media seems to have an inclination to focus on equity crowdfunding. That is not helpful to investors, lendoers or investors.
Here, then, is our own explanation of crowdfunding – what it really is, how it really works. We'll be creating a knowledge hub on the site soon to explain the industry, and inform users  about what corwdfunding really is and how it really works.
Crowdfunding is a general term for the process of raising money – "funds" – directly from "the crowd". Typically, the crowd is constituted of a large number of persons each of whom contributes a small sum of money to a specific purpose.
There are two points to amplify here.
First, what do we mean by a "person"? For crowdfunding purposes, a "person" is a rather legalistic entity, whose definition takes us a long way from common-sense, everyday language. A human being is a person in the eyes of the law, as is a big company. So Mrs Smith is a person, and so is Rolls-Royce plc. Both Mrs Smith and Rolls-Royce are capable of being among the persons who make up the crowd that does the funding. We'll go into more detail on who's in the crowd later.
Second, what's the "purpose" of crowdfunding? As we say, crowdfunding is a general term for the process of raising money. Back in the early days of email, people who raised money for charity by emailing all their friends in a big group email were doing a primitive form of charity crowdfunding. Other common purposes for crowdfunding are to raise share capital incestment (the person in the crowd takes a direct stake, or shareholding, in the company seeking funds). Many commentators say this process rather risky, and that a high percentage of the typically young companies seeking funds fail. It is known as equity crowdfunding.
The purpose of the fund raising on Money&Co.is to lend money to much more mature, developed businesses with a strong profit record. The process does not involve investing, but lending money. Its technical name is credfund lending, or peer-to-peer (P2P)business lending (a person, human or corporate, lends to a business).
Money&Co. is in the P2P business lending sub-sector of crowdfunding.
Risk
*** Money&Co.'s latest loan offering now has 66 per cent of its £500,000 target achieved. The B-rated loan from the soft furnishings manufacturer is currently offering an indicative yield of over 10 per cent. The average yield achieved by Money&Co. lenders across all offerings is currently 8.83 per cent.
It is very important that lenders appreciate that, while we vet loan offerings very carefully, lending carries risk. Please read the risk warnings on our Home page, and in our Frequently Asked Questions. See also this video, which explains more about lending, including the potential benefits of spreading capital across a range of loans to lower risk.
---
---